Archive: November, 2008
Will Bunch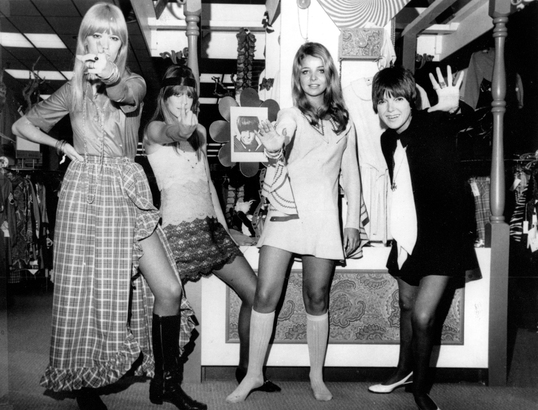 What's so funny about peace, love, and understanding? "Anonymous" (not Joe Klein, apparently) reminds us that '60s "free love" didn't always come free, and the women of 1968 faced a hostile array of choices:
But when my period was late, I panicked. I made up a story, borrowed a wedding ring and went to the doctor to get enough God-knows-what pills to bring on my monthly cycle. They didn't work.
Will Bunch
Just flicked on the TV and MSNBC is giving live unedited coverage to Sarah Palin's address to the Republican Governors' Association in Florida, and it seems that CNN and of course Fox News are doing the same.
Huh? She lost, people. She is currently the governor of the 47th largest state in America (by populaton, obviously, not square miles) and nothing more. How much longer must we endure this vanquished candidate on the national scene? Will there be live coverage of the RGA address by Arnold Schwarzenegger, who as governor of California directs one of the world's large economies and is arguably 50X more relevant than Palin? Don't count on that.
Will Bunch
Imagine this scenario: The U.S. Congress, concerned about rising energy prices, future oil supplies and greenhouse gas emissions, holds a heated debate on a $700 billion bill to finance mass transit and development of alternative-fuels vehicles. The measure becomes an issue in the presidential race and is dissected on Capitol Hill and in newspaper editorial pages until the expensive measure is passed, with much fanfare. A month later, the Secretary of Transportation reports back. He says too many roads and bridges are in imminent danger of collapse, so he took most of the funds and spent them on highway infrastructure instead, without any public announcements or informing Congress of the 180-degree policy change until after the fact.
That would be pretty outrageous, right? -- but something along those lines, albeit more complicated, basically just happened with that $700 billion financial bailout that most folks weren't so happy about in the first place. The program is called TARP, which stands for Troubled Assets Relief Program -- except, heh heh, this is kind of funny, but...they decided not to buy any Troubled Assets after all.
Will Bunch
The start of the 76ers season was totally subsumed by the Phillies in the World Series; now we're all paying attention, and it's not good, especially for a team that many thought could even make it to the Eastern Conference finals (sigh). Had I been focused enough to write a season preview, I would have remarked that the Sixers were going to be a fascinating experiment this year, a collection of intriguing, young talent trying to go far without a true superstar, something that doesn't happen in the NBA. Now we're seeing why it doesn't happen.
Your 2008-09 76ers are flunking chemistry, badly:
Will Bunch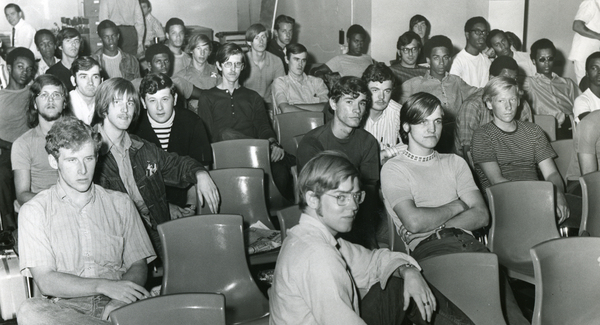 Zack Stalberg (now head of the Committee of 70 good-government group) and his tenure atop the Daily News from 1984 up through the start of 2005 is increasingly the stuff of newspaper legend and today -- asked to contribute to the DN's excellent ongoing reminiscence of 1968 -- he quickly shows why that was the case:
IT WOULD HAVE been so much easier to write about 1969.
Will Bunch
Well, my post last week on the issue of "media bias" has made me a star -- among right-wing critics -- but comes now Editor and Publisher to back up my main argument, that journalists need to be fair and accurate but don't need every story to be perfectly 50-50:
The growing trend is that the truth must surpass the 50/50 doctrine. "We have gotten it so wrong with the idea of giving equal play to both sides," says Arianna Huffington, editor-in-chief of Huffingtonpost.com and a longtime proponent of trading arbitrary "balance" for truth. "We are not always going to be balanced. Very often, it is one side or the other." She cited the ongoing arguments against global warming, which she contends mainstream journalists allowed for too long to go unchallenged: "We wasted a lot of journalistic capital on global warming trying to be balanced." She says the recent government rescue of financial institutions is another, noting too many mainstream outlets did not question if the bailout was needed: "Those of us who live online already dismissed certain elements of the bailout, such as the lack of oversight."

Adds Woods at Poynter: "Whether you quote both sides does not change what is the truth. We allow the 50/50 idea to substitute for truth. Where we often fail is when we may get somebody on one side with deep knowledge, understanding, perspective, and credibility to speak and on the other side someone with just an opinion, but they have no credibility."
Will Bunch
One constant knock on presidential candidates of both parties -- and a valid one, in my opinion -- is that they never discuss urban policy, especially as they spend 85 percent of their time casting around for votes in the suburbs. Now, 2008 was no different, although it may be a sign of the time that now that he's safely elected, the Obama administration is talking about taking at least one small step for citykind:
[Adviser Valerie] Jarrett said Obama will create an Office of Urban Policy that will be charged with focusing on cities and "have a comprehensive approach to urban development."