Archive: October, 2010
Will Bunch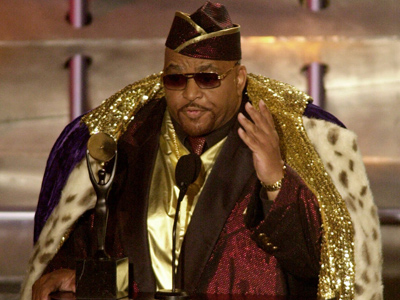 Solomon Burke -- preacher, funeral home director, father of 21 children, and one of the great, if chronically underrated, American soul singers of the 1950s, 1960s, and 1970s -- was as Philadelphia as they get.Burke died this morning on a flight to Europe.This 2002 Q-and-A with future Phawker Jonathan Valania really captures what it was like to be young, gifted and black in West Philly in the post-war years. Here he talks about working on the poultry line with another music legend, Chubby Checker:
He worked in the chicken division; I was in the hot dog and lunch meat division. It was the community meat market: hamburger, 15 cents a pound; hot dogs, 15 cents a pound; necks and backs, 10 cents a pound. Eddie would walk around in a big apron, had about 75 black guys working for him. He gave me a job, said, "You're in charge of hot dogs. Wash 'em off." I never handled hot dogs before and I figured you should wash them with some nice hot water, 'cause they was slimy. It was terrible--I knew my mother would never buy none of these. So after I start washing them they start getting nice and clean and real pink and pretty, and they start swelling up. I was like, "Boy, they look good." So I put them in the display window and I go in the back and wash some more. So I'm hearing all this commotion and shouting out front and I'm thinking, "Boy, those hot dogs are really selling." Turns out people were horrified. Once they were out there, they shrank down to the size of little Vienna sausages, and I got fired. That was the end of my meat career.
Will Bunch
So it begins....ah.
Needles and pins...ah.
Will Bunch
I spent a fair amount of time in the great state of Delaware reporting for "The Backlash," and one of the things you learn is the war between, um, "urbane" Wilmington and the "Lower, Slower Delaware" that's south of the Canal and worships at the altar of NASCAR every fall.
Now "The Daily Show" is on the story.
Will Bunch
Filmed at the Oregon Diner, no less!
Will Bunch
This was actually one of my favorite campaign promises from President Obama back in 2008:
Good policy in Washington depends on sound advice from the nation's scientists and engineers and decision-making based on the needs of all Americans. Obama and Biden will restore the basic principle that government decisions should be based on the best-available, scientifically-valid evidence and not on the ideological predispositions of agency officials or political appointees.
Will Bunch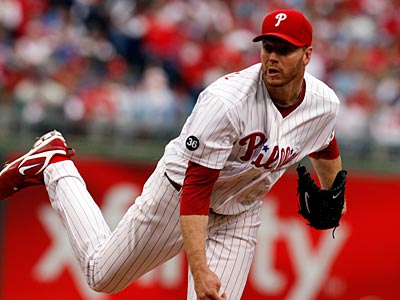 Roy Halladay takes the mound for the first playoff start of his career -- and throws only the second post-season no-hitter in baseball history.
There are no words.
Will Bunch
Remember 1990? It was the year that the Cincinnati Reds seemed to come out of nowhere to win the World Series -- and the big Hollywood movie was, sigh, "The Hunt for Red October," fueling a red sea of badly punned newspaper headlines and TV chatter.
Now it's two decades later, the Reds are in the playoffs for the first time in 15 years, and the new movie release getting a lot of hype is....the CIA thriller farce "Red"?
Will Bunch
Yes, there've been some ups and downs here at the Philadelphia newspapers these last few years, but it could have been worse.
Consider newspaper bankruptcy, the Chicago Way.