Archive: October, 2009
Will Bunch
Put on your party hats, everyone!
If your office pools on Oscar winners and NCAA basketball games don't offer enough action, consider starting a pool on the Dow Jones industrial average crossing 10,000.
Will Bunch
Saudi Arabia is trying to enlist other oil-producing countries to support a provocative idea: if wealthy countries reduce their oil consumption to combat global warming, they should pay compensation to oil producers.
Will Bunch
The NFL may be run -- at the macro level -- as the most socialistic major enterprise in American life, since every team gets an equal paycheck from the biggest pool of revenue, TV money, regardless of whether it plays in the Big Apple or tiny Jacksonville. Yet pro football players live a life that is Reaganism on steroids (it's just an expression) when it comes to embracing free-market capitalism, thanks to another "free," as in free agency. A top player lives the American Dream of freedom to pursue the highest paycheck he wants, or to spurn that top bidder for the city of his choice...or even the coach or team owner of his choice.
That freedom is the real reason that comedian Rush Limbaugh will not be owning the St. Louis Rams. Even if the de facto GOP boss really did have the cash and the clout to successfully partner on a bid for his former home state team, NFL players made it clear almost to a man that they simply would not choose to play for an owner with Limbaugh's views on race in pro football, or on race, period. Which made the Limbaugh bid dead on arrival.
Will Bunch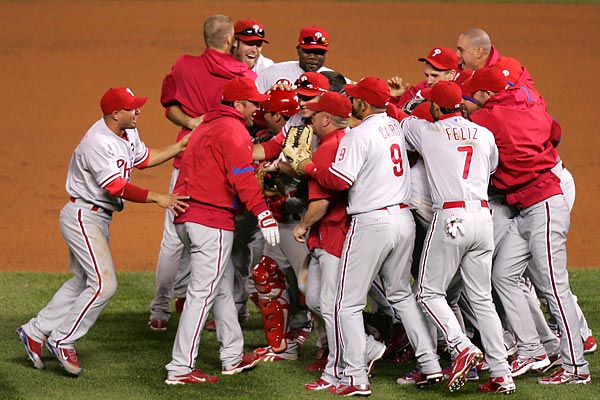 Bill Rhoden of the New York Times.
"Relative purity"? Are you kidding me? The only player on the Dodgers that America finds interesting is Manny, thanks to his, uh, relative impurity. Jeez.
Will Bunch
I really wish people would stop making major news on Friday, the start of my weekend and my no-blogging "sanity rule." The bottom line is that by the time I weigh in on a certain 44th President of the United States of America winning a certain prize from over there in "Norwegia" (heh, indeedy), even Stu Bykofsky has given us his two cents, and that truly is the bottom of the punditry food chain.
I don't think President Obama deserved the Nobel Prize Peace, either. I could give you all the reasons why but that's why God created Glenn Greenwald, so I can agree with him and point you in his direction. It does say something about the state of our discourse is that everybody in America is using this so-called "Peace Prize" to make verbal war on their enemies -- conservatives on liberals, liberals on conservatives, and just about everyone from all sides on Obama. That's a shame, because this entire bruhaha isn't so much about Obama at all. It's about six other people -- five somewhat clueless Norwegians and also George W. Bush -- whom most of the world, including the Norway 5, really, really doesn't like.
Will Bunch
So says casino mogul Steve Wynn.
Oh, well, except for maybe these people...
Will Bunch
Rocktober is over! Now it's time for Mannywood to go down. Think blue, and then crush it.
Will Bunch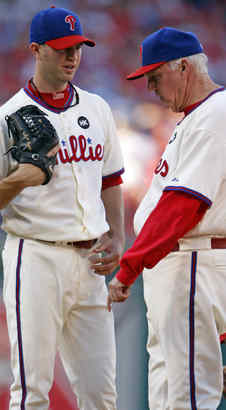 Charlie Manuel's amazing tenure here in Philadelphia is like some kind of a Southern epic, perhaps a Flannery O'Connor novel. After shutting up the naysayers (and I was one at times...weren't we all?) with a world title in 2008, the encore could be the most amazing chapter yet. The DN's David Murphy had a great piece looking at Manuel's managing into the 2009 playoffs, and how his pumping up of the flailing Brad Lidge -- when most fans were calling for Lidge's head -- may have saved the season at 2 a.m. this morning.
Now, Game 4 is ON. Next stop is Mannywood!