Archive: January, 2011
Will Bunch
She was off to meet her congresswoman, someone she was sure was good and important and might be a role model. She saw all this through the eyes of a child, undimmed by the cynicism or vitriol that we adults all too often just take for granted. I want to live up to her expectations. I want our democracy to be as good as Christina imagined it. I want America to be as good as she imagined it. All of us -– we should do everything we can to make sure this country lives up to our children's expectations.
Will Bunch
Will Bunch
It was all very careless and confused. They were careless people, Tom and Daisy—they smashed up things and creatures and then retreated back into their money or their vast carelessness, or whatever it was that kept them together, and let other people clean up the mess they had made.
Will Bunch
It's frigid outside, windy, with a half foot of virgin snow on the sidewalks of Philadelphia. A perfect day to discuss this:
2010 tied with 2005 as the warmest year of the global surface temperature record, according to data released Wednesday by the National Climatic Data Center. Records began in 1880. The Earth's temperature was 1.12 degrees F above the 20th-century average, which was the same as 2005.
It was the 34th-consecutive year that the global temperature was above average, according to the data center. The last below-average year was 1976.
Will Bunch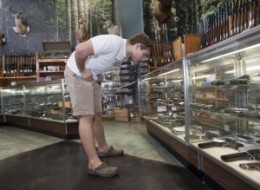 Two truisms about America: 1) There's no such thing as bad publicity and 2) There are second acts in American life...
Will Bunch
When I arrived in Arizona last March, my bones were still practically numb from the snowiest winter in the modern history of my native Northeast. There was radiant sunshine that made the Valley of the Sun feel like a warm soaking bath, bordered on my far horizon by New-Age red rocks and big sky -- natural beauty that inspired awe for me as it surely once did for so many new arrivals over so many decades. I didn't travel to Phoenix to witness beauty, unfortunately, but to get an up close look at anger. I didn't have to look far. In fact, it found me.
I stumbled into raw political rage on a bright and blue Saturday afternoon, in a most unlikely place -- an upscale shopping corner in the tony suburb of Scottsdale, where about 200 or so members of a local Tea Party had gathered to honk horns and wave signs against President Obama's health care plan, just hours before the House of Representatives voted to approve it. Some of the protesters were gathered in front of the sleek turret for a glitzy American Apparel store, while others were across the street outside P.F. Chang's Bistro. But what stayed with me about the scene in Scottsdale was not the incongruous, "Brooks Brothers riot" nature of it all, but the level of personal vitriol, not just toward Obama but toward Scottsdale's soon-to-be-booted Democratic congressman, Harry Mitchell. At least one of the protest signs depicted Mitchell as tarred and feathered.
Will Bunch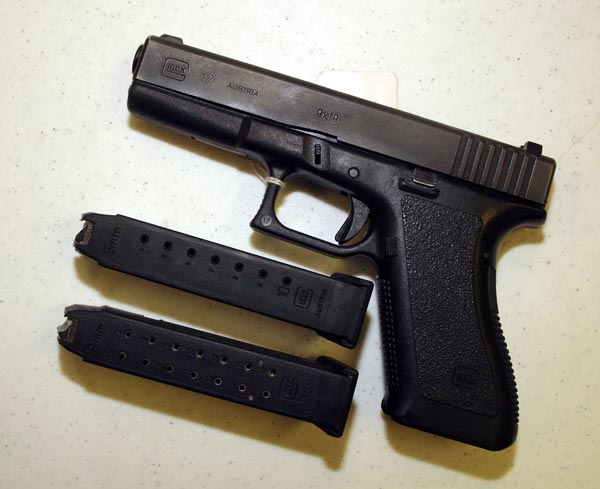 In my fair-and-balanced article today on hateful political rhetoric and the mass murder in Tucson, I noted that Philadelphia Rep. Bob Brady is proposing a law that would make it a crime to use certain violent imagery against members of Congress -- an idea that he acknowledges is inspired by Sarah Palin's infamous 2010 map that targeted Saturday's assassination-attempt victim Rep. Gabrielle Giffords, and others, with the image of crosshairs.
I'd like to go deeper on that at some future point, but let's just say for now that Brady's idea is wrong-headed and goes way too far. If he was truly offended by Sarah Palin's actions -- as he probably was -- then he had the remarkable power as a U.S. congressman to go on national TV and condemn her. The best remedy for hate speech is to drown it out with good speech. We don't need no stinkin' law.
Will Bunch will chat at 11 a.m. Tuesday for the Hot Button about the shootings over the weekend in Tucson as well as the bigger picture into which they fit.
On a mobile phone? Click here to join the conversation.