Archive: January, 2010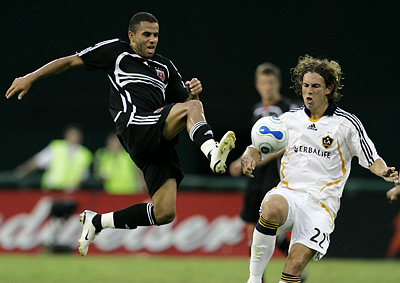 My new favorite team, and yours, the Philadelphia Union, has done something awesome. They have gone out and acquired...Fred!
Palin likes her Founding Fathers like she likes her newspapers, "all of them." Who watched the next president and vice president of the United States holding their summit meeting tonight? It's an open thread, so all topics are on the table, or floor, or whatever:
Also, about last night....I did indeed watch the interview that torture-enabler, Inquirer op-ed columnist and Episcopal Academy alum John Yoo did with Jon Stewart on "The Daily Show." And...it was what it was, which was an interview of a highly intelligent, unflappable and affable man who did some very, very bad things.
An interview conducted not by a prosecutor, or a congressional investigator, the kind of people who should be asking questions of the former Bush administration official who wrote the memos authorizing torture at Guantanamo and elsewhere.
I'm finding it hard to place time limits on myself and be a timely blogger, especially when the start of a post gets eaten as happened yesterday afternoon. But what Jimmy Stewart, Frank Capra and myself were trying to say was that, yes, it's time to re-think the filibuster, a democracy-blocking procedure that's been bastardized and expanded in recent years (and to all the conservatives reading this, remember your blocked judicial nominees of the mid-2000s?). Here's the best piece, although I'm not sure that the filibuster is actually unconstitutional. But the Constitution doesn't mandate it, either, and when senators representing as few as 10 percent of the U.S. population can block a bill, well, that's just wrong.
By the way, if you're wondering how "Mr. Smith Goes to Washington" ends after that scene I posted yesterday, here's the rest:
As if the people of Haiti, the poorest nation in the Western Hemisphere, have not suffered enough:
A powerful earthquake of 7.0 magnitude rocked Haiti just before 5 p.m. Eastern time, 10 miles southwest from the highly populated capital of Port-au-Prince, according to the United States Geological Survey, causing widespread damage and panic with the potential for a high number of casualties in the impoverished Caribbean country.
If there's anything that NBC News' lead anchor Brian Williams detests, it's a liar!
John Yoo finally faces justice, American style -- kinda sad, actually. More on this tomorrow.