Archive: January, 2010
Will Bunch
Courage.
UPDATE: Longtime Attytood reader SM, an expert on Delaware politics, weighs in with something of a defense of Biden Jr.:
Will Bunch
There really is one thing that liberals and conservatives agree on: Tim Geithner is a total loser. Today, Geithner said he wants you to keep your money in the big, bailed out banks (h/t Atrios), which is all the more reason to "Move Your Money." Unless you want to be like Tim. Think about it.
Will Bunch
His name is James Fallows, and these are "the brakes":
Let's round the figures to 63/37 and apply them to the health care debate. Senators representing 63 percent of the public vote for the bill; those representing 37 percent vote against it. The bill fails.

This is just as a point of information. The Constitution was designed as a system of checks and balances. As explained in my article, that image is being replaced by one of brakes:
Will Bunch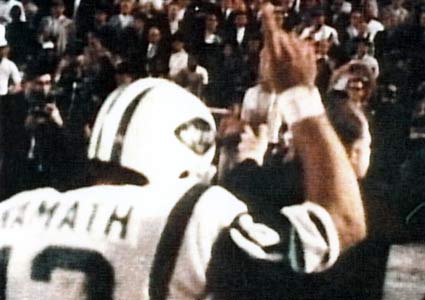 ...in Super Bowl III, which was re-broadcast in living color last night on the NFL Network, the oldest existing videotape of a Super Bowl telecast (from January 1969, of course; in case you forgot there was the late Curt Gowdy doing a promo for NBC coverage of "President Johnson's final State of the Union address on Tuesday night." Think LBJ could have gotten health care passed?....sorry, I digress.)
Just about the only thing I've ever achieved in life is that I've seen every single Super Bowl, starting in 1967, when I was age 7-going-on-8, and it was cool to thus re-watch the last quarter of the Jets' mega-upset over a ridiculously young-looking Don Shula's Colts. I'm curious if anyone else saw here it, and saw these things that shouldn't have been surprising but still were, such as...
Will Bunch
Well, good gosh, this is embarrassing, isn't it?
I see this week's picking up right where last week left off!
Will Bunch
There is so much that could be said about today's travesty of a mockery of a travesty of a sham Supreme Court decision that puts the exclamation point on the hostile corporate takeover of the American body politic. But one thing that interests me the most is how will the muscle-flexing Tea Party movement, having helped change the balance of power in the U.S. Senate, react to this. Now I'm willing to give many of them the benefit of the doubt -- that they really are "populists," not tied to either the Dems or the GOP.
But any true populist would hate this decision -- for just one obvious example, it would allow Goldman Sachs to spend billions on behalf of pro-obscene bonus, pro-bailout pols (in both parties!). Or, if you insist, substitute the SEIU. Anyway, if the Tea Party folks are not up in arms, then they are just another lame wing of the lame Republican Party, marching in lockstep with talk radio hosts still pushing the GOP/big business agenda.
Will Bunch
The hits just keep on coming for America's liberals! Via email:
From: Charlie Kireker
Date: January 21, 2010 4:36:59 PM EST
To: All
Subject: Air America Operations
It is with the greatest regret, on behalf of our Board, that we must announce that Air America Media is ceasing its live programming operations as of this afternoon,
and that the Company will file soon under Chapter 7 of the Bankruptcy Code to carry out an orderly winding-down of the business.

The very difficult economic environment has had a significant impact on Air America's business. This past year has seen a "perfect storm" in the media industry generally.

National and local advertising revenues have fallen drastically, causing many media companies nationwide to fold or seek bankruptcy protection. From large to small,

recent bankruptcies like Citadel Broadcasting and closures like that of the industry's long-time trade publication Radio and Records have signaled that these are very difficult and rapidly changing times.

There's more, but you get the idea. Have fun with this one!
Will Bunch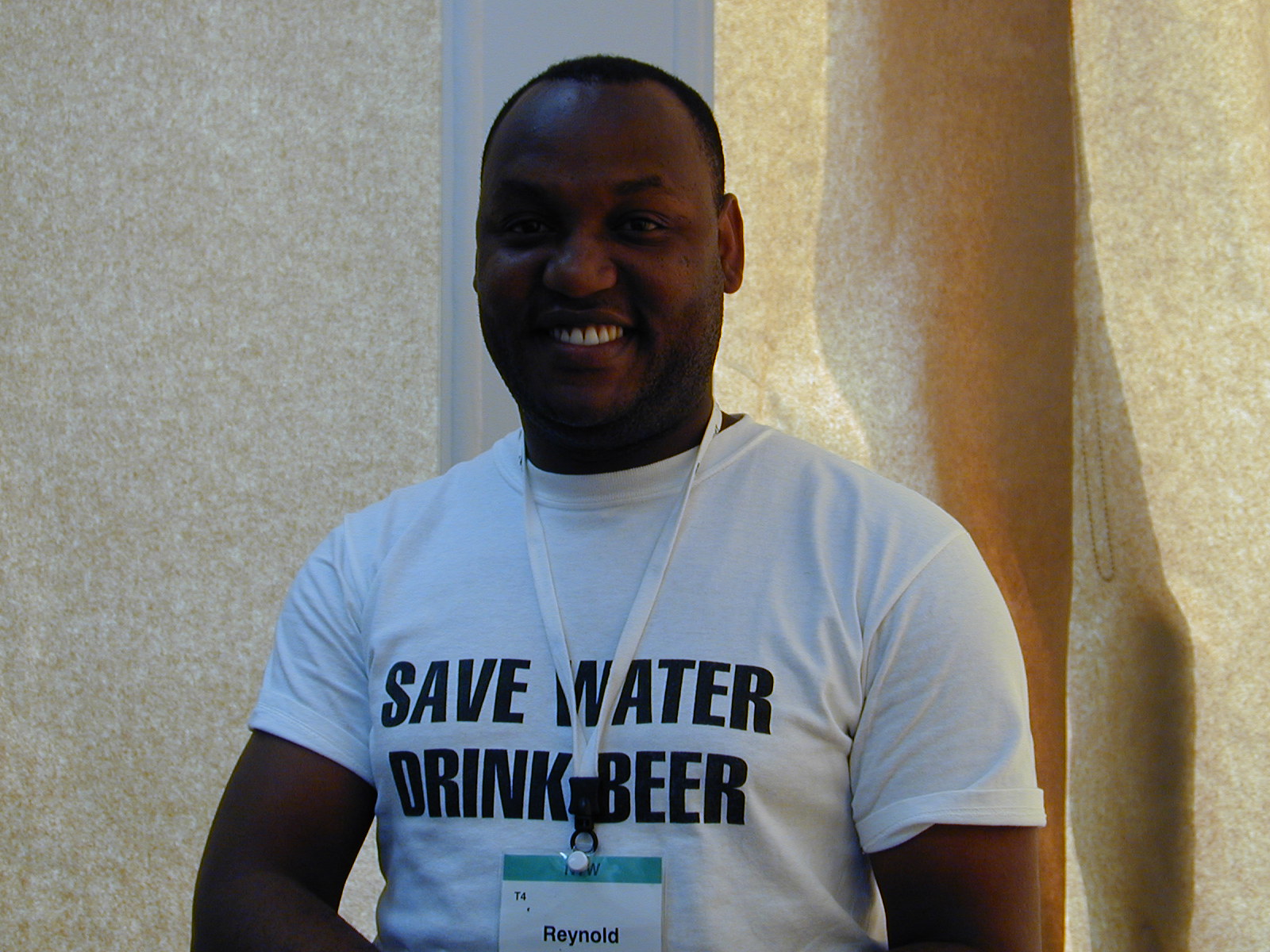 There are so many human tragedies in earthquake-ravaged Haiti that it can be overwhelming; a couple of bloggers -- including one from here in Philadelphia, Susie Madrak of Suburban Guerrilla -- are crusading to help out the lone man who is left running all of the physical hardware needed to keep the Internet running in the island nation. Reynold Guerrier says he'll abandon his post -- which not only keeps communications but other island utilities running -- unless he can guarantee safety for his wife and two small children in the United States. So far, no one has been able to cut through the red tape in order to make this reasonable request happen. So I'm posting this in the hope that someone who can do something will see this, and it would be great if other bloggers, etc., pick this up as well. As Susie notes in her latest post:
But unless the right official choices are made soon, Reynold will have to abandon the NAP to whatever happens next and try to get his family to a safer situation. Dehydration and diarrhea are now present in Haiti, which can result in high fatalities among children if untreated.