Archive: January, 2009
What the media coverage of the inauguration of the 44th president John Sidney McCain -- which sure seemed like a very real possibility in early September -- would have been like. It's kind of hard to fathom.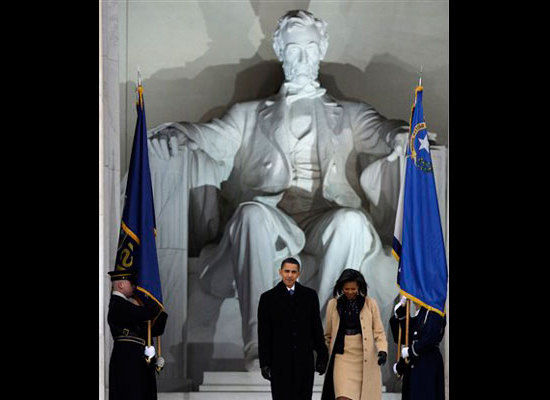 Interesting piece from Harvard's John Stauffer on Lincoln's 1861 inauguration -- you know, that one that Barack Obama and Joe Biden were echoing with their Philly-launched train jaunt. Did Lincoln start his presidency at the start with too much of a focus on compromise and governing from the center?
Why did Lincoln defend slavery so vigorously in his Inaugural Address, thus alienating abolitionists and progressives in his party?
Nobody can take this away -- not the refs, not Kurt Warner's Jesus....nobody.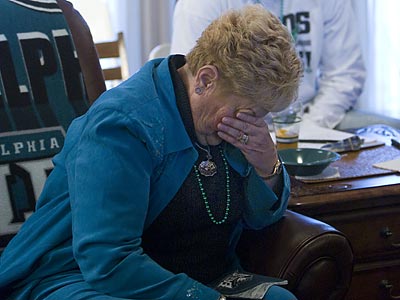 Three hours to ecstacy!
Interesting story in the New York Times tonight about Zimbabwe's thug strongman Robert Mugabe:
JOHNANNESBURG — Jestina Mukoko, a well-known human rights campaigner in Zimbabwe, was forced to kneel on gravel for hours and was beaten on the soles of her feet with rubber truncheons during interrogations, she said in a sworn statement recently submitted to a court in Zimbabwe.
There's a plane in the Hudson. I'm on the ferry going to pick up the people. Crazy
Crazy indeed. That's what Janis Krums, an entreprenuer from Sarasota, Fla., posted on Twitter as he also send out the first photo of today's crash and miraculous rescue in the Hudson River. This afternoon's events were a remarkable tribute to speed -- not only the rapid velocity of the rescuers, but of citizens and then journalists is getting out the news in a matter of seconds.
A U.S. Airways Airbus jet from LaGuardia to Charlotte with about 135 people has crashed in the Hudson River in New York -- if you're not near TV an amazing rescue in the ice-cold waters is taking place.
Stay tuned, and say a prayer. Clearly there are survivors, but hypothermia is a real possibility.
I've noticed in the last few days that more and more of my 40-(or plus-)something peers, like my college roommate, are racing to join Facebook, which either means that a) the social networking site has reached a tipping point or b) like I wrote the other day, Facebook is soooo 2007.
If you 're not on the social-networking site, Slate's Farhad Manjoo wants to know why "You Have No Friends":