Archive: January, 2009
President Barack Obama may be in favor of change -- but apparently not when it comes to the climate. Less than a week into his presidency, Team Obama will reverse a controversial, Dick Cheney-fueled decision of the Bush White House and allow states to curb greenhouse gas emissions from automobiles:
Going through football withdrawal -- there's got to be a game on somewhere.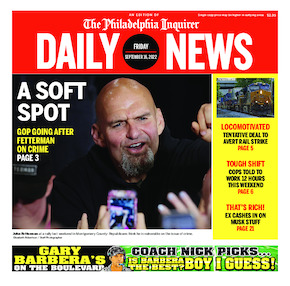 The story you've all been waiting for:
AMERICA has been waiting these couple of weeks since now-President Barack Obama arrived back in the nation's capital, and finally that "change" that the new commander in chief and supporters keep talking about made its grand entrance on center stage yesterday.
Many of us here are familiar with the commenter Xi Jah (say it out loud...get it?) and his penchant for posting the words that the Polish labor leader and anti-Communist Lech Walesa uttered in praise of Ronald Reagan. It's a valid point -- many people, famous and ordinary, were quite fond of the Gipper, which is one of the reasons he's still talked so much long after he left the White House. Most of them weren't labor leaders, at least not in this country...but I digress.
Anyway, it was funny to see the first "review" of my book posted on Amazon.com this afternoon. Of course, the book isn't in stores yet and was just listed today as "in stock" at Amazon, so you have to wonder how this reviewer, from Philadelphia, received a copy. Turns out is his review is just the same Walesa quote that our "Xi Jah" likes. Coincidence? So far 0 out of 6 people find it helpful -- which has me thinking about a similar rating system for Attytood.
I'm very grateful to the Los Angeles Times for publishing my op-ed this morning on Barack Obama and Ronald Reagan -- but with that gratitude comes a warning: Don't be fooled by the headline! "Obama, be like Reagan," yes -- but only in studying his mastery at communicating with the American people to then undo the toxic legacy of Reaganism, a warped version of "optimism" that includes denial of science as well as basic accounting principles, while America was transformed into a deep debtor nation with a gulf between rich and poor that echoes the Gilded Age.
The article is based on my book that will be published in less than two weeks: "Tear Down This Myth: How the Reagan Legacy Has Distorted Our Policys and Haunts Our Future" (Facebook group here).
The first term was kind of unspectacular and went by in a whirl -- but I think he'll get a lot more accomplished in the second.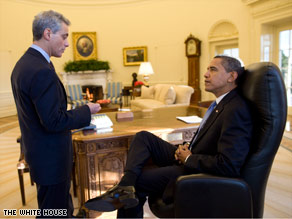 I saw an announcement on TV this afternoon from President Obama. Boy, did I get a powerful feeling of deja vu:
Bill Clinton came to Washington promising there would be no stain on his administration - it would be free of graft, corruption or any hint of wrongdoing. The highest ethical standards would be applied rigorously. Nominees for Cabinet posts would be expected to meet stringent codes of conduct, boasted the president's then-transition director Warren Christopher. There would be no Iran-Contra or Watergate scandals to poison the
"Timothy," by the Buoys. But apparently this one won't be eaten alive.