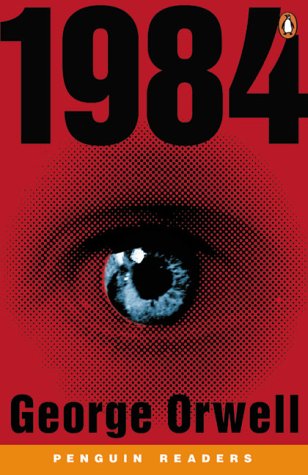 I didn't think I could be creeped out any more about the situation at Neshaminy High School in Bucks County, where an authoritarian principal egged on by a Glenn Beck-addled (I'm guessing) school board roamed the hallways recently, scooping up hundreds of copies of the student newspaper The Playwickian so they couldn't be read. This was all because the editors exercised their rights not to publish the racially-offensive-to-native-Americans "R-word" in a letter to the editor (they were going to use "R-------") and when told by the school not to do that, yanked the letter altogether.
Now, ripping a page from George Orwell's "1984" (see what I did there?), the school has made things even worse -- throwing the online presence of the Playwickian right down what Orwell called "the memory hole."
Student editors of the Neshaminy High School newspaper said they lost access to the newspaper's website and email, which are still active, last week, at the behest of school administrators. The deletion comes as the latest twist in the fight between the newspaper staff and the district over the newspaper's ability to remove the name of the school mascot -- "Redskins" -- from its pages.
As you'll probably be hearing a lot over the next week, this year marks the 50th anniversary of a seminal event in the American civil rights movement -- Freedom Summer in Mississippi. The crusade -- in which students who were mainly white kids from colleges north of the Mason Dixon line teamed up with young black activists from the South -- will be commemorated with what sounds like a fascinating documentary on PBS tomorrow night. The events of a half-century ago seem even more incredible when viewed from the perspective of 21st Century sit-on-your-rear-end "hashtag activism."
These kids took an enormous risk. Some were roughed up or beaten, some were jailed...and three were killed. And all for such an altruistic cause:
"There is no guarantee that you will get out of this summer alive; just know that," Bob Moses, a Freedom Summer organizer, told volunteers after learning that three of their colleagues had been killed.
True story -- Portugal soccer star Cristiano Ronaldo has a famous namesake.
According to Wikipedia, the man that we know now by his two given names was born "the youngest child of Maria Dolores dos Santos Aveiro, a cook, and José Dinis Aveiro, a municipal gardener. His second given name "Ronaldo" was chosen after then-U.S. president Ronald Reagan, who was his father's favorite actor."
Also according to the official story line, the young "Ronaldo" grew up poor and staunchly Catholic. Also noted: "Ronaldo was popular with other students at school, but he was expelled after he threw a chair at his teacher. Ronaldo later said of the incident: 'He disrespected me." At the age of 14, Ronaldo agreed with his mother to then focus entirely on football."
America's wealthy are enjoying a never-ending bowl of steak, apparently:
Darden Restaurants, the Orlando-based purveyor of sit-down food chains, announced its fourth-quarter earnings on Friday, revealing that some of its restaurants have done much better than others in the past few months.
What was the major difference between success and failure at its restaurants? The diners. Restaurants that serve the well-off are thriving, while those that serve the rest of us are struggling, in a microcosm of the broader economy.
As of today, it's much easier to ride your bike while stoned* in Philadelphia than ever before -- as the City of Brotherly Love takes a sharp left turn, forgetting its hand signals. This is nuts! -- when did Philadelphia suddenly become Portlandia? The liberal brothers and sisters are running this city! Whoot!
* Legal disclosure: Do not actually do this.
(Blogger's note: I'm working tomorrow night, so check back for more substantial content like this.)
Like most sane Americans, I was appalled, angered, outraged...you get the idea ...at the nerve of Dick Cheney who, with his trusty sidekick Liz in tow, surfaced from his cave, or Hades, or whereever to tell all of us that the problem with Iraq wasn't the lies that he and his clique spun to sell the American people, or the lack of a strategic plan to keep that country from descending into hell after our invasion, or the "shock and awe" butchery that slaughtered thousands of Iraqi civilians in a fight that also claimed the lives of more than 4,000 American men and women. And for what?
But after a decade-plus of this, I was also too exhausted by it all. Even with my hands clenched in fists of rage, I just couldn't write one more rant about America's first-ever vice president/war criminal. I looked for someone who could put the words to what I was feeling, and it took me a day or so -- and then one brave person not only stepped up to the plate, but addressed Dick Cheney to his face:
"But time and time again, history has proven that you got it wrong as well in Iraq, sir. You said there was no doubt Saddam Hussein had weapons of mass destruction. You said the Iraq insurgency was in the last throes, back in 2005. And you said that after our intervention extremists would have to 'rethink their strategy of jihad. Now with almost a trillion dollars spent there, with 4,500 American lives lost there, what do you say to those who say you were so wrong about so much at the expense of so many?"
What do you call someone who wanders the hallways of a large suburban high school with a shopping cart, frantically scooping up newly printed newspapers and confiscating them so no one can read them...all because that newspaper had a editor's note and a white box where it declined to publish a letter to the editor that contained a word that many people, including the student editors of the paper, consider to be racist and offensive?
You might think that man with a shopping cart is a raving lunatic who wandered in off the streets.
Or it could just be Neshaminy High School principal Robert McGee.