If I was truly the Marxist that the commenters on this blog claim that I am, I think I would have learned the phrase "heighten the contradictions" a long time ago. Supposedly, the term has its origin in the writings of Marx (Karl, not Groucho) and some of his later 20th Century acolytes who believed that the contradictions of capitalism would become so obvious that the West's primary economic system would collapse of its own accord .That's something that didn't happen (although in fairness I haven't looked outside the window in the last couple of hours.)
No, I became aware of the phrase "heighten the contradictions" only about six years ago, as I read author Rick Perlstein's masterful political history of the late 1960s and early 1970s, "Nixonland" (which is not to be confused with his current masterful bestseller about the mid-1970s, "The Invisible Bridge"). He notes that student protesters and other radicals often spoke of actions that would "heighten the contradictions" raised by Vietnam and other questionable U.S. actions of that era. Protests that drew a massive police response, even violence, would be a positive for the movement in the long run because average citizens would be won over by the sight of realities of an unfair society. Ditto the election of the very unprogressive Richard Nixon in 1969. In hindsight, there's no doubt that the contradictions were present for all to see, although what citizens did with that info wasn't always what the Left had hoped for.
Still, I found myself thinking about the ever widening contradictions of our modern American society just last month, watching the civil unrest that was unfolding in Missouri. The killing of an unarmed black youth, Mike Brown, by a police officer -- one of far too many similar cases lately -- was the trigger, but it wasn't really the thing that elevated Ferguson to a place where the name now carries echoes of places like Selma or Chicago. Instead, it was the escalating and alarming steps that authorities took -- at first to protect the secrets of how Brown was killed by Officer Darren Wilson. Then, increasingly, it became clear they were really protecting a fragile grip on the sham of a society that had been created in the fading suburbs of St. Louis, a place where African-Americans endure substandard public schools and a mostly white police force and government on a level that people foolishly thought was a bygone relic of the segregated South before 1965.
This was supposed to be Tom Corbett's comeback summer. Fueled with campaign donations from his corporate backers, the governor ran an unusually large number of TV ads, either taking credit for Pennsylvania job growth (a category where Pennsylvania has ranked as low as 47th among the states, which for some reason the ads failed to mention) or bashing Democratic nominee Tom Wolf as another tax-and-spend liberal, the playbook that's worked well for the GOP for 35 years.
The bottom line is that after spending millions, Corbett is actually WORSE now in the polls than he was on Memorial Day -- one has him down by 25 points and another has him trailing by 30. You have to wonder if we're going to be seeing Tom Wolf this fall on the campaign trail or at the upholstery store, picking out new drapes for the governor's mansion.
This week, two liberal Philadelphia bloggers -- let's call them Atrios and Booman -- both asked the same question: How could Corbett be SO unpopular. Why are other Republican governors -- including some whose activities are under investigation, like New Jersey's Chris Christie and Wisconsin's Scott Walker -- doing better with their constituents than Corbett: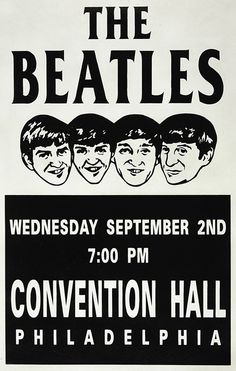 One day after the Labor Day holiday, and already we're back in "what the world needs now" mode. ISIS, Putin, Ferguson...ebola, for crying out loud! 2014 has been overloaded with bad news -- and the year's just barely two-thirds of the way through. Who doesn't need a happy diversion? Also, who doesn't think on a day like this... has it ever been so bad?
Take off the rose-colored glasses. Name a year and I'll tell you what was terrible. Take 1964...please. At this moment 50 years ago, America was still reeling from the assassination of its young president just nine months earlier. In the Deep South, civil rights was still very much up in the air, as the bodies of three murdered activists were pulled from an earthen dam in Mississippi. Here, as mentioned last week, the end of summer 1964 resulted in a violent outburst on the streets of North Philadelphia.
Need to get away?
"When I told my Egyptian friend Ahmad Kamal that I wanted to go to the Muslim Brotherhood protest camp in Nasser City, a pallid look gripped him. 'Don't go there!' he pleaded.
"'They are fanatics who hate foreigners. Americans like you are in danger there.' After an hour of fruitless conversation over endless glasses of sweet tea, I rose, shook Ahmad's hand, and headed straight to the lair where he believed I would be devoured."
That's what American journalist Steven Sotloff wrote last year, when he was covering the turmoil in Egypt. Sotloff -- a 31-year-old Florida native who wrote dispatches from the Middle East for such diverse publications as Foreign Policy and Time magazine and occasionally turned up on cable news -- was described by all knew him as pretty much the guy from that article: Mild-mannered, hard-working, and utterly fearless. His specialty was covering the human suffering of those in refugee camps, on the Syrian border and elsewhere, because he thought the world needed to know more about the plight of those who were trapped there.
For Labor Day 2014, if you weren't at the parade then the most labor-y thing you probably saw all day was this: Four Phillies hurlers, working together as a team in boiler-room conditions at Atlanta's soon-to-be-extinct Turner Field, no-hitting the punchless Braves. As Karl Marx once famously said, "Pitchers of the world, unite!"
Other than the hard work of the unionized Phillies, I didn't see much evidence that today is that day that we celebrate the contributions of working men and women, a tradition that began with the spilling of blood in the infamous Haymarket massacre of 1886. On cable TV, no one had any interest in interviewing the nation's most powerful labor leader, Rich Trumka of the AFL-CIO, although there was unlimited time devoted to Britain's prime minister David Cameron on the one topic that the world can never stop talking about, which is the endless terrorist threat. I guess I was forgetting, in the spirit of "Fight Club," the first rule of Labor Day, which is do not talk about labor.
Today, would have been a good day about putting labor on the front burner, and not jammed in the back of the freezer, where it is now. Even with the official jobs number falling, long-term unemployment -- folks who've been out of work for months and often years -- remains near the post-World-War-II-era record highs, and many inner-city neighborhoods are weighed down by crushing joblessness.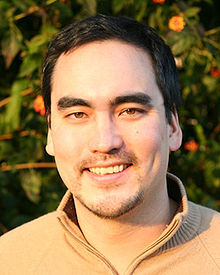 Normally I wouldn't blog about a primary fight for lieutenant governor -- especially in New York! But in a surprisingly dull political season -- especially considering the stakes -- the unlikely rise in the Empire State of an unconventional, anti-establishment pol named Tim Wu may have something very interesting to say to a restless electorate all over the country.
Wu is an author and an expert on telecommunications and consumer rights -- he (somewhat) famously invented the phrase "net neutrality" to describe and advocate for the rights of internet users to have unfettered access to websites, something the telecommunications giants oppose. While not active in politics before, Wu entered the race for lieutenant governor this year as an informal running mate with Zephyr Teachout, the insurgent challenging the pro-business, pro-corruption policies of New York Gov. Andrew Cuomo. Wu's opponent is Cuomo's hand-picked No. 2, a "conservative Democrat" (yes, that's a thing) from upstate NY named Kathy Hochul.
Can Wu topple the machine? Signs point to 'yes' -- and yesterday the upstart gained the influential endorsement of the New York Times: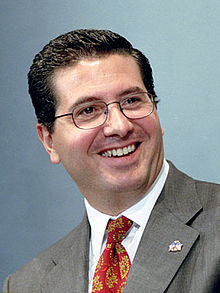 Now that Donald Sterling of the NBA's Clippers is out of the picture (you'd think, although he keeps popping up like a B-horror-flick), the title of the Worst Owner in American Professional Sports should be up for grabs, right? But it's not. The new wearer of the crown has got this, hands down -- no one else comes close.
And he's not from Philadelphia. You'd think we'd be a contender, what with our pathetic one world title in the last 31 years. But while the Phillies' motley crew of owners is a muddled mess, the fumes of goodwill from the 2008 World Series win should last another year or two. The Eagles' Jeff Lurie is an eye roll -- no more, no less. Ed Snider of the Flyers gets a longer eye roll for his love affair of the mind with libertarian goddess Ayn Rand, but he's done some remarkably good work in the community, so.... The hedge fund dude who runs the 76ers is either the smartest of the Fab Four-ish or the dumbest; we'll know when his tanking strategy finally plays out, in about 13 or 14 years from now.
But I digress. None of them compares to Dan Snyder of the Washington NFL franchise, who is nothing less than a monster. I'll note three things:
Tom Corbett reminds why he has a very good chance of winning the governor's race -- the 1954 governor's race:
And, hey, here's a quote from last month: "I think a lot of people want to be able to walk into a grocery store, particularly, a lot of the women, want to go and buy a bottle of wine for dinner, go down, buy a 6 pack or two 6 packs, buy dinner and go home rather than what I described as 3 stops in Pennsylvania."
The clip, from an episode of The Sam Lesante Show in late July, was posted to YouTube Tuesday by Fresh Start PA, a Democratic political PAC working to elect Tom Wolf and other Dem candidates this year. The Lesante Show is a Hazleton program from the almost eponymous Sam-Son Productions.