Will Bunch
He is in his early 20s -- a young male, perhaps done with his education and suddenly adrift in a vast atomized society. There is trouble at home -- divorce, fighting. There is trouble adjusting to adulthood...too much drinking or drugs, a lost job, failure in academia, maybe jilted by a girlfriend. Perhaps there is medication for depression or other psychological problems. Increasingly isolated. he's drawn toward to a screen -- sometimes to violent video games, but more often to extreme ideology or crackpot theories of the universe out there on the Internet. With no prior criminal record, it's not a problem to exercise his 2nd Amendment rights and amass a small arsenal of weapons and ammunition, at Wal-Mart or his friendly neighborhood gun shop.
He is America's worst nightmare -- Adam Lanza, a 20-year-old who cut himself off from the world and ranted about "selfish" women on the Internet before gunning down kindergartners and 1st graders at a Connecticut elementary school, or Dylann Roof, the 21-year-old dropout who alternated between taking drugs and playing video games before finding neo-Confederate hate speech on the Web and killing nine black churchgoers last month, or Jared Lee Loughner, a then-22-year-old kicked out of school and drawn to conspiracy theories before killing six people in the 2011 assassination attempt on then-Rep. Gabrielle Giffords. He is James Holmes...or Seung-Hui Cho...or Robert Hawkins.
On Thursday, he was Muhammad Youssef Abdulazeez, the 24-year-old man outside of Chattanooga, Tenn., from a troubled home, with a recent DUI arrest, a Muslim of Jordanian descent described by a friend "as Americanized as anyone else" -- before he went on grim killing spree at two nearby military sites that claimed the lives of 5 u.S. servicemen.
Will Bunch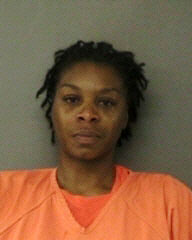 It's time, y'all. It's time...This thing that I'm holding in my hand -- this telephone, this camera, it is quite powerful. Social media is powerful. We could do something with this. If we want a change, we can really, truly make it happen. You know, we can sit here and talk about we need the next so-and-so and this-and-that...no you don't. No you don't. Start in your own home. Start with you.
-- Sandra Bland.
You probably heard that President Obama went to visit a federal prison in Oklahoma today. Indeed, it was the first time in American history that a sitting president has done anything like that. In the seventh year of an eight-year presidency, Obama is suddenly talking the talk and even taking the first baby steps toward walking the walk on tackling America's massive, and massively immoral, criminal justice Goliath. It's a good thing, tempered by the powerful aroma of what-took-you-so-long. America currently has more folks behind bars than the 35 biggest European countries combined. You'd think the White House might have noticed when we equaled, I don't know...19? Or maybe 27?
Will Bunch
And even as we recognize that police officers do one of the toughest, bravest jobs around -- and as we do everything in our power to keep those police officers safe on the job -- I've talked about this -- we have to restore trust between our police and some of the communities where they serve. And a good place to start is making sure communities around the country adopt the recommendations from the task force I set up -- that included law enforcement, but also included young people from New York and from Ferguson, and they were able to arrive at a consensus around things like better training, better data collection -- to make sure that policing is more effective and more accountable, but is also more unbiased.
-- President Obama, speech to NAACP convention on criminal justice, July 14, 2015.
It's hard to hold police accountable when the public -- whom they work for -- doesn't know what they've been up to. For months, at great expense, lawyers for the California town of Gardena have fought to keep videos of the police-involved killing of Ricardo Diaz Zeferino in June 2013 from citizens and the media. But yesterday those videos were released and they show that Zeferino had his hands up most of the time...but was shot and killed, apparently, for fidgeting. He was unarmed and had committed no crime.
Will Bunch
I'm not sure if Obama will ever earn his premature Nobel -- blame drones -- but thanks to this Iran deal he's closer than he's ever been:
As described by Mr. Obama and other officials, the deal seems sound and clearly in the interest of the United States, the other nations that drafted it and the state of Israel. In return for a phased lifting of international economic sanctions, Iran will reduce by 98 percent its stockpile of low-enriched uranium, which can be processed further into bomb-grade fuel, and reduce the number of operating centrifuges used to enrich that fuel by two-thirds, to 5,060. These limits mean that if Iran ever decides to violate the agreement and make a dash for a nuclear bomb, it will take a year to produce the weapons-grade fuel needed for a single bomb, compared with a couple of months now.
Many of the various restrictions in the agreement will be in force for 10 to 25 years. Some, notably Iran's agreement to constant and technologically advanced monitoring by the International Atomic Energy Agency, will last indefinitely, as will its commitment under the Nuclear Nonproliferation Treaty to never produce a nuclear weapon. Inspectors will have access to suspicious sites "where necessary, when necessary," President Obama said, and if Iran cheats, that will be detected early enough to respond, including by quickly reimposing sanctions or taking military action.
Will Bunch
With the NAACP in town, this seemed like the perfect time to take a deep dive into a story that first broke during the spring -- the case of Philadelphia's "missing" 36,000 young black men. "Missing" is in quotes since we know where they are, for the most part -- in Pennsylvania's ever-growing gulag of prisons, or dead before their time. So what's the deal?
But experts say any conversations about race relations in America in 2015 and beyond won't get far without coming to terms with a type of diaspora that is peculiar to the nation's inner cities - a cycle of poverty, violence and drugs that has acted like a neutron bomb to eliminate young men in their late teens, 20s and 30s.
James Peterson, director of Africana studies and associate professor of English at Lehigh Unversity, said mass incarceration policies are the crux of the problem - thanks to the "war on drugs" and what he calls "certain myths that were propagated in the 1970s and '80s about black male criminality."
Will Bunch
I didn't watch much TV or follow too much news during my short mini-vacation last week, but on Wednesday night before bed I checked in briefly on MSNBC's "Last Word" with Lawrence O'Donnell, just to make sure I hadn't missed any truly shocking headlines. And in fact, I was shocked by what I saw, although it was hardly what I'd consider news. Almost the entire show was devoted to one presidential candidate: The bombastic, xenophobic, crass, frequently dishonest Republican billionaire Donald Trump.
It was almost a half-hour into the show, and I wondered what else was going on on the world. (Had Greece's government suddenly found a cache of buried treasure to end its life-of-death financial crisis?) "When we come back," O'Donnell solemnly intoned, "our panel will discuss the latest developments with Donald Trump!" At the bottom of the screen was the chyron that MSNBC, CNN, and Fox News now use 23 1/2 hours a day to scream "BREAKING NEWS," usually when nothing of the sort is occurring. The current crisis: Republican national chairman Reince Priebus had allegedly phoned Trump to plead with the $8.7 Billion Man (probably another lie, FWIW) to tone down his outrageous Mexican-bashing campaign.
I'm so old I remember when Donald Trump was going to save the USFL (spoiler alert: he didn't), not America. But now -- a month before the first debate, six months before the Iowa caucuses, and almost 17 months before America picks our 45th president -- the short-fingerted vulgarian hasn't just sucked all of the oxygen out of the 2016 presidential race, but has shattered a few windows from the ensuing vacuum.
Will Bunch
When Pope Francis comes to Philadelphia in September, he's scheduled to appear at an event in front of Independence Hall, where our Founding Fathers celebrated "life, liberty and the pursuit of happiness" in 1776. There, the pontiff will speak on religious freedom and also on immigration, presumably in favor of freer movement among the world's peoples. Unfortunately, to see that you may have to get through or over the Great Wall of Philadelphia, the kind of security fence that might make Donald Trump salivate if we could only move it 1,500 miles or so south:
Federal officials and organizers said Monday that they are discussing the possible construction of a fence as high as 8 feet around parts of Center City as security for Pope Francis' visit in September, but that talks are still preliminary.
A source involved in the event planning said portions of Center City would be surrounded by fencing, but that the footprint of the security perimeter is being worked out and is largely contingent on the pope's Philadelphia itinerary, which could change in the next three months.
Will Bunch
Wasn't it just the other day that we were saying that the Not So Sweet 16 -- the Republican March Madness bracket of presidential candidates, also known as the Gone South Regional -- were trashing the GOP brand for good with unpopular, bass-ackwards views on everything from climate change to same-sex marriage. If so, then this probably won't surprise you:
PRINCETON, N.J. -- In the second quarter of 2015, Democrats regained an advantage over Republicans in terms of Americans' party affiliation. A total of 46% of Americans identified as Democrats (30%) or said they are independents who lean toward the Democratic Party (16%), while 41% identified as Republicans (25%) or leaned Republican (16%). The two parties were generally even during the previous three quarters, including the fourth quarter of 2014, when the midterm elections took place.
Actually, in this center-left nation of ours, Democrats have the edge of most of the time. But Republicans should have had some momentum. what with their gains in the 2014 election (aided by national Democrats, who stood for nothing) and President Obama's lame-duckness. But, to paraphrase Frank and Nancy Sinatra, then they had to spoil it all by saying something stupid like...what they stood for. When a majority of Americans were celebrating the recent Supreme Court ruling on same-sex marriage, the condemnation from the 16 Dwarfs was almost universal.