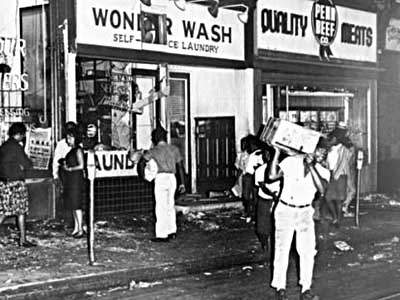 Closed factories, substandard housing, high unemployment, neglected schools and indifference from City Hall, high crime, racial profiling and incidents of police brutality. A feeling among black people that they didn't have a voice in American society, simmering in the middle of a long hot summer.
The New York Times described it as a place where children "play in narrow streets,between cars, on sidewalks and in junk piles, rubble where homes once stood, and in vacant, battered houses, awaiting the wrecker's crane."
North Philadelphia...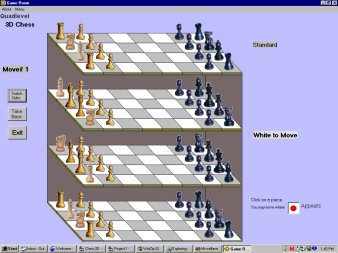 Using Benghazi to distract the American people and the feckless media from Iraq, which was a ploy to distract folks from Bergdahl, which was meant to distract people from...Benghazi. Say what you will about President Obama, but the man is a master of distraction!!! The smart people at Fox News are already onto him.
That said, the Obama administration really does need to find and release those IRS emails. They need to release a lot of things, actually. This president's record on transparency would make Richard Nixon proud.
UPDATE: What a game! What a win! Did you see it?
It was 24 years ago that my editors at my last previous job -- as a reporter in Manhattan for New York Newsday -- asked me if I wanted to write a feature about how hundreds of thousands of New Yorkers were riveted by 1990's World Cup in Italy...specifically, the hundreds of thousands of New Yorkers who came from anywhere else on the planet other than the United States.
I eagerly accepted the assignment, which I vaguely recall hanging out for a while in a boozy Tribeca pub with some Brits in shorts and rugby shirts. (Good times!) The interesting twist in 1990 was that for the first time in decades the United States had qualified for the premier global sporting event. But my assignment didn't involve finding fans of the U.S. team -- because that would have been searching for the proverbial needle in the haystack. The average native-born American man or woman on the street was unaware that the U.S. even had a national soccer team (maybe just as well, as they lost all three games ignominiously), and were only vaguely aware, thanks to the occasional hordes of drunk Englishmen or Brazilians or whatever in their streets, that the World Cup existed.
This weekend I had to do some boring Saturday chores -- hardware store, oil change, that sort of thing -- so I made sure I left the house right at noon, as I often do. That's because that's when the weekly re-broadcast of the original Casey Kasem "American Top 40" starts on satellite radio. This had nothing to with reports that the iconic radio broadcaster was laying near death in a Washington state hospital; rather, this has been my routine since I started listening to satellite radio and learned a decade ago that they re-play his old shows. This week was a particular treasure as the show was from this week of June in 1972 (The hierarchy, if you care -- early '70s, awesome!; late '70s, cool; mid '70s, barely tolerated. Also, his shows from the OK 1980s sometimes turn up on WOGL on Saturday morning, but I digress...)
Driving around, I listened to classics ("Old Man," by Neil Young, or "Betcha By Golly Wow," by Philadelphia's own Stylistics,) to great songs that have been practically forgotten ("Immigration Man," by David Crosby and Graham Nash), and to minor hits worth another listen ("Automatically Sunshine," the last quasi-hit for the Diana Ross-less Supremes). I also stayed with one "song" that was completely unlistenable ("Troglodyte," by the Jimmy Castor Bunch...what were you thinking, America?) and even stuck it out for Wayne Newton (!!!) and "Daddy Don't You Walk So Fast."
The last couple of songs would have prompted automatic button pushing -- had they been on any contemporary "oldies" station. But because it was Casey Kasem, I felt compelled to listen to every second of it -- the good, the forgotten, and the ugly. Why? Some of it, I guess, is that that quest to hold onto the echoes of one's youth, bouncing off a distant satellite somewhere over America in outer space.
OK, well, it's just an aircraft carrier named for his dad, bui I feel like there's some kind of symbolism going on here.

You might remember Powell's famous quip about Pottery Barn. In his advice to President George W. Bush before the Iraq invasion, Powell warned the president of the Pottery Barn rule: you break it, you own it. The United States would be responsible, Powell implied, for whatever wreckage the military incurred in its headlong dash to unseat Saddam Hussein.
The situation in Iraq is terrible -- sectarian violence between Sunnis and Shiites, which has killed way too many people in Iraq for years, is sure to kill more as a bunch of thugs called ISIS fight it out with the corrupt pro-Iranian al-Maliki regime for control of Baghdad and the battle-scarred country. But almost any "solution" that you're going to hear proposed over the next few days and weeks is likely to be just as bad. Just remember, the bad guys that Sen. John McCain wants to fight in the desert of Iraq in 2014 are the same people he would have armed in Syria in 2012. And his other solution was to keep troops in Mesopotamia for 100 years -- if you support that, McCain is eligible to run for president again in 2016.
So guess who I ran into last night? A few minutes before his first joint appearance with his newly minted fall rival Democrat Tom Wolf, here in Philly at the Crystal Tea Room, there was Gov. Corbett and, give him credit: Unlike, ahem, some governors who blow in and out of events at 110-mph, Pa's commander-in-chief was relaxed, not surrounded by security, and willing to chat with all comers.
Another reporter, freelancer Laura Goldman, and I had time for one question and we both wanted to know the same thing: Whether Corbett is trying to dodge those who disagree with his controversial policies, especially in light of reports of a "decoy" scheme to make Philadelphians think Monday's Republican Governor's Association was at the Union League when in fact it was about six blocks away at the Comcast Center.
NBC10 reported Monday -- as more than 600 Philly parents, teachers and others protested for more state education dollars -- that the Union League had been booked for the RGA event and only learned at the last minute that were a decoy. But Corbett flashed a look of surprise and said "I don't know what you're talking about." He added a moment later, "We were always going to the Comcast Center."
"The largest piece of unfinished business before humankind is, in our opinion, poverty, spiritual as well as material. Racism, yes, and sexism, too; unemployment, drugs, child abuse, black boys too much in prison — oh, yes, Struggle is all there is, and we are still committed."
-- Ruby Dee, "With Ossie and Ruby."
Rest in peace.