Archive: September, 2012
Will Bunch
To every football fan out there who watched in shock and the opposite of awe Monday night as replacement refs stole a game from the Green Bay Packers even after the Seattle Seahawks' Golden Tate failed to steal the football in the end zone, who set Twitter on fire after the blown call and vowed to boycott both NFL Commission Roger Goodell and his local bookie, who groans as a never-ending pasta bowl of "booth reviews" drags afternoon games into prime time and who wants their state lawmaker or President Obama or some higher power to ban scab officials, for the sake of the Republic, I ask only one thing:
Will Bunch
President Obama's "dead innocents":
A new report published by the international law clinics at New York University and Stanford grapples with dead innocents. But it also highlights interviews with people living through the drone strikes in Pakistan's tribal areas. They are human reminders that America's drone campaign affects not only those hit by missiles, whether rightly or wrongly, but also innocents all around them.
Will Bunch
Worst. Endorsement. Ever...c'mon Madge, get into the groove.
She belongs in this skit:
Will Bunch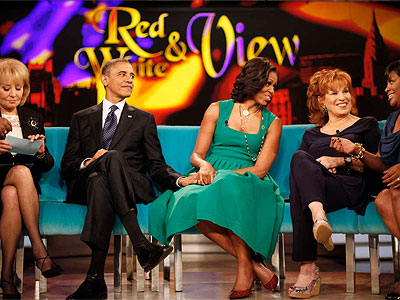 The question blaring out from an online headline of the New York Times is a jarring one: "What's Wrong With Pennsylvania?"
Will Bunch
Gawker wants to know if Philadelphia is the most racist city in America.
Will Bunch
NEW YORK -- The State Department blasted CNN Saturday night for the network's handling of a personal journal belonging to late U.S. Ambassador to Libya Christopher Stevens, which was removed from the site of the deadly Sept. 11 consulate attack.
Will Bunch
I'm a day behind, so I'm still catching up to the "redistribution" flap. It's about time America started talking about the issue:
Here's a finding that would have made for great occupy sign last year: American income inequality may be more severe today than it was way back in 1774 -- even if you factor in slavery.
Will Bunch
Darryl Metcalfe wishes he had Mitt Romney's rhetorical skills.
I could have posted the actual clip of Metcalfe below...but I like this one better: