Archive: November, 2012
Will Bunch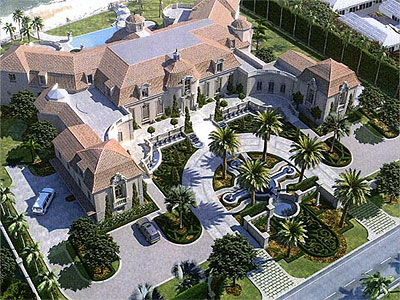 This summer I wrote about the Corbett administration's fox-guarding-the-henhouse plan of placing a leading advocate for charter schools in charge of drafting a blueprint to "save" public education in the beleaguered Chester-Upland school district. Interestingly, the plan announced by that pick, Joe Watkins, called for radical change and steep cuts but would have kept the district intact until 2015. Except that the, ahem, Republicans on the board rejected this plan, so now it's not clear what happens but you have to think the privatization of schools in the poverty-stricken Delco community will come sooner rather than later. If you didn't know better, you'd almost think the fix was in from Day One.
Of course, there already is the privatized operator of a large charter school in Chester -- his name is Vahan Gureghian, and he just happens to be Gov. Corbett's largest campaign donor. Since Gureghian entered the charter school business, he began building a home in Palm Beach -- rendering at top.
Will Bunch
Jimi Hendrix would have turned 70 today. Had he lived, he'd be playing at the Borgata in Atlantic City...something to think about.
Will Bunch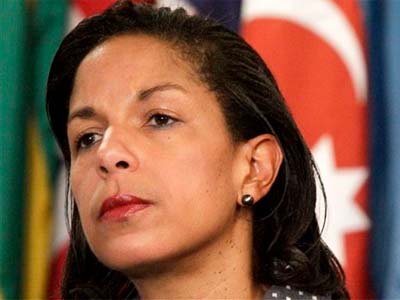 I was kind of lukewarm about Susan Rice as the next Secretary of State -- she has high qualifications, but she'd been around for a while a now -- but that's all changed. The McCarthyism-style smearing of her -- with about as much evidence as Joe McCarthy had on that laundry list in Wheeling -- by Sen. John McCain & Co. has been one of the more disgraceful episodes in modern politics. Which is saying quite a lot when you think of it. That makes her nomination and confirmation no longer an option -- but a necessity. We'll be getting a solid cabinet member -- and putting an end to swift-boating in our time.
Will Bunch
The New York Times editorial board actually believes that President Obama will make an effort to close the prison at Guantanamo Bay at some point during his second term. God bless their little hearts.
Will Bunch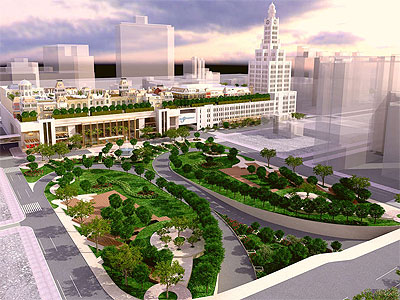 In 1996, I'd been the Daily News' political writer for only a month or two when the paper sent (yes, sent!) me to Chicago to cover the Democratic National Convention, the most un-newsworthy "news event" of the 20th Century. One of the obligatory things for journalists back in the '90s was to follow Ed Rendell around and that I did -- and I saw first-hand his bizarre obsession. The then-Philly mayor was determined to bring a House of Blues -- or maybe a Planet Hollywood or Hard Rock Cafe, but especially a House of Blues -- to the City of Brotherly Love. At a party packed with very important people, the House of Blues guy, whoever that was, was the one who Rendell spent the night sucking up to.
House of Blues never did come to Philly. Hard Rock Cafe did -- and we all know what a history-altering event that was (#Sarcasm). The truth is that mayors do this -- they waste an inordinate amount of time chasing the shiny object like a Disneyquest, whatever that was. instead of the hard work of improving schools that could prepare thousands of kids for jobs that are better than selling video game tokens.
Will Bunch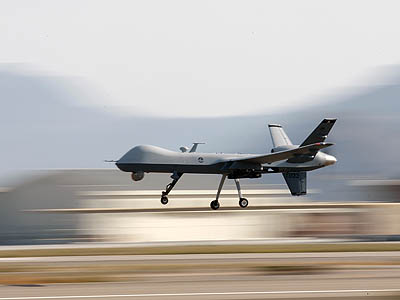 Let's face it: Drone killings have become the Staples' "Easy Button" of what we used to call foreign policy.
Will Bunch
People pushing and shoving at the Wal-Mart and shooting each other over parking spaces were not the real outrage of this year's epic Black Friday, now known as Black Thursday/Friday. This is a horrific tragedy:
DHAKA, Bangladesh -- Fire raced through a garment factory that supplies major retailers in the West, killing at least 112 people, many of whom were trapped by the flames because the eight-story building lacked emergency exits, an official said Sunday.
Will Bunch
The killer of the Ring Ding is not whom the "lamestream media" would have you believe:
But while headlines have been quick to blame unions for the downfall of the company there's actually more to the story: While the company was filing for bankruptcy, for the second time, earlier this year, it actually tripled its CEO's pay, and increased other executives' compensation by as much as 80 percent.