Archive: October, 2012
Will Bunch
If I'm not mistaken, this would be where the Daily News newsroom used to be. It did not look like that when we were there. Of course, I may work at 400 North Broad Street again, since I'm training to become a croupier when this newspaper thing implodes.*
* Sarcasm..or is it?
Will Bunch
I was 13 and a hard-core child of suburbia when they opened the Nassau Coliseum in 1972. Long Island was not my suburb -- I grew up in one of NYC's other doglegs -- but as a young sports fanatic it still seemed like a pivotal moment when the New York Islanders started playing in the NHL that same year. It was the first major pro sports franchise that was unabashedly suburban --playing in this symmetrical concrete structure, surrounded by a gigantic parking lot. right off a major highway but not especially convenient to mass transit.
It was the future.
Will Bunch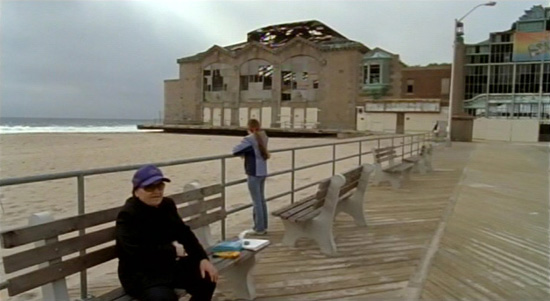 Didn't you know the rule: Any hurricane aimed at New Jersey has to be named for a Bruce Springsteen song:
Will Bunch
From President Obama and Mitt Romney? God, no. Indeed, their non-discussion of the policy of drone strikes to kill suspected terrorists in Pakistan or other far-flung Arab lands was probably the low moment of a fairly discouraging debate. I don't even remember what Obama said and as for Romney, he said something that -- on its face -- I couldn't agree with more: "We can't kill our way out of this mess," Except then you dig deeper and learn that Romney likes being able to kill people -- he just claims that he would kill people but also have a strategy. Except that he doesn't. Which is why it really wasn't a debate at all.
No, the "debate" took place about 10 hours later, between Joe Scarborough, the former conservative House Republican turned token right-winger on MSNBC, and the centrist-mistaken-sometimes-for-a-liberal-journalist Joe Klein (known on liberal blogs as "Joke Line.") Predictable stuff, right? But what if I told you that it was Scarborough on the left, and Klein on the right of the discussion. It was one of the more politically illuminating moments I've seen on television for a while, and I'm including all three debates.
Visit NBCNews.com for breaking news, world news, and news about the economy
Will Bunch
Over the last week, Romney's campaign has orchestrated a series of high-profile gambits in order to feed its momentum narrative. Last week, for instance, Romney's campaign blared out the news that it was pulling resources out of North Carolina. The battleground was shifting! Romney on the offensive! On closer inspection, it turned out that Romney was shifting exactly one staffer. It is true that Romney leads in North Carolina, and it is probably his most favorable battleground state. But the decision to have a staffer move out of state, with a marching band and sound trucks in tow to spread the news far and wide, signals a deliberate strategy to create a narrative.
Will Bunch
Americans don't do foreign policy:
FOR ANYONE who's ever said that Americans don't care about foreign policy . . . maybe they're right.
Will Bunch
In their first, much-anticipated meeting, the underdog was a stunning and decisive winner, and then the king came back for a solid if unspectacular victory in the rematch. Now are you ready for the Smoka in Boca? I'll be writing snarky, obnoxioius one-sided commentary on Twitter, and then writing a completely balanced and objective story about it for the newspaper. How do I do it? Volume.
See you tonight!
Will Bunch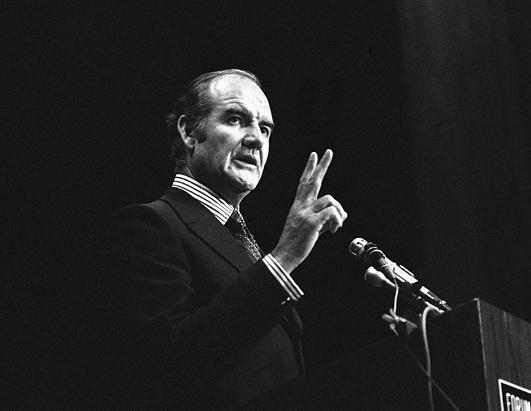 In the literature and music of our children we are told, to everything there is a season and a time to every purpose under heaven. And for America, the time has come at last. This is the time for truth, not falsehood. In a Democratic nation, no one likes to say that his inspiration came from secret arrangements by closed doors, but in the sense that is how my candidacy began. I am here as your candidate tonight in large part because during four administrations of both parties, a terrible war has been chartered behind closed doors. I want those doors opened and I want that war closed. And I make these pledges above all others: the doors of government will be opened, and that war will be closed. Truth is a habit of integrity, not a strategy of politics, and if we nurture the habit of truth in this campaign, we will continue to be truthful once we are in the White House. Let us say to Americans, as Woodrow Wilson said in his first campaign of 1912, "Let me inside the government and I will tell you what is going on there."
-- George McGovern, accepting the Democratic nomination for president, July 14, 1972, 2 a.m.