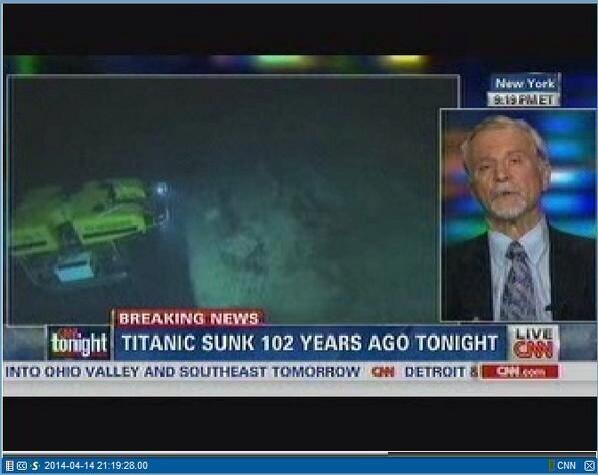 CNN is determined to find SOMETHING at the bottom of the ocean -- although it's a little unclear how something that happened in 1912 is "Breaking News." I may have to start watching that al-Jazeera for actual news, although their set reminds of the old "CN8" channel on cable.
Working on a post for later...
April 15 is the day that Jackie Robinson officially integrated Major League Baseball. It's also the day that the government (maybe) asks you to pay up. And -- although not 100 percent accurately -- it's the day that Tea Party claims as its unofficial birthday...April 15, 2009.
To paraphrase Meat Loaf, one out of three ain't bad.
Still, a few years back, the Tea Party was interesting, where "the action" was, even if you thoroughly disagreed with their agenda. I went to machine gun shows in Kentucky and hung out with "Sheriff Joe" in Arizona so I could write a book about what the hell was going on. Still, by its third birthday, the "Party" was all over but the shouting, and now even the shouting is nowhere to be heard. Remember when there were decent (if numerically overhyped) crowds for Tea Party rallies and events? Where are they now?
Editing is work!...who knew? (Actually, I've also been working intermitently on a long post that kept getting worse the more I work on it, so we'll see, later in the week.) Anyway, this video won the Internet today, and I swear it has nothing to do with the 1960s :-) Watch it -- and then say something bad about Obamacare in the comments below.
A trivial, in the scheme of things, yet unfortunate side-effect of last year's Boston bombing was that the 2013 Pulitzer winners -- announced literally at the exact moment of the attack -- didn't get very much attention for their work. This year, there's actual time to savor the victors -- oddly enough, as newsrooms shrink, it seems like the Pulitzers are more important than ever, as a reminder that amazing work is still done in such a brutal environment for publishing.
The news this year is all good.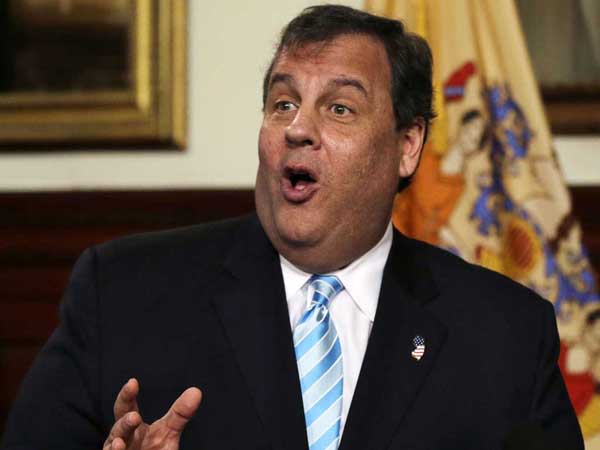 Shorter Chris Christie: "Ethics" is for the little people:
TRENTON — At first it was only about a bunch of stray cats.
As you've probably heard (unless you're looking with CNN for those underwater pings), CBS announced today that Stephen Colbert will be replacing David Letterman on "The Late Show" when Letterman retires next year. For the last eight years, Comedy Central has featured a hilarious, groundbreaking show at 11:30 featuring "Stephen Colbert," a buffoonish but oddly lovable right-wing character that, as you might have guessed, is portrayed by the Stephen Colbert hired yesterday by CBS.
In other words, the persona that America (except for this guy, apparently) has come to love is going to live on a farm upstate, or something. CBS and Comedy Central say that that Colbert will host "The Late Show" as himself -- a smart, boyish Sunday school teacher with a great sense of humor (and a great team of writers, who are staying with him). Simply put, he is a largely unknown quantity. CBS doesn't really know exactly what it's getting for its millions...nor do we.
I do know what we're losing, and I mourn its passing. "Stephen Colbert" understood that the only real fresh way to satirize our warped political discourse was not to look down upon it but to embrace it. That allowed him to push boundaries -- once in a while it went off the tracks, and other times his targets hated it nearly as much as we loved it. But it was absurdism for a very, very absurd time.
Sometimes incarceration is needed...but America really needs to lose the mass.
So says Rush Limbaugh -- wait, does this mean they've've cancelled "Green Acres" and "Petticoat Junction"?
More on this developing crisis later tonight.