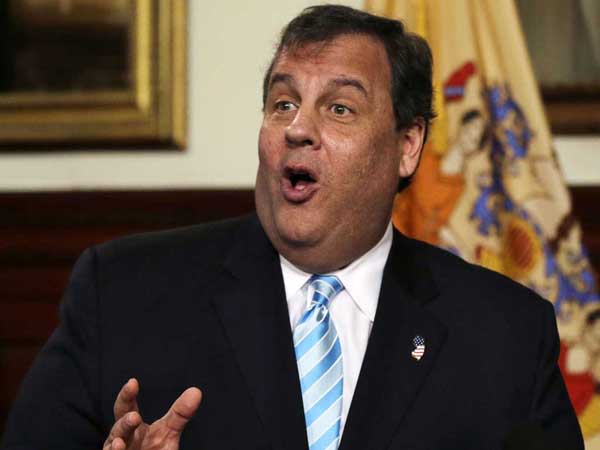 Shorter Chris Christie: "Ethics" is for the little people:
TRENTON — At first it was only about a bunch of stray cats.
As you've probably heard (unless you're looking with CNN for those underwater pings), CBS announced today that Stephen Colbert will be replacing David Letterman on "The Late Show" when Letterman retires next year. For the last eight years, Comedy Central has featured a hilarious, groundbreaking show at 11:30 featuring "Stephen Colbert," a buffoonish but oddly lovable right-wing character that, as you might have guessed, is portrayed by the Stephen Colbert hired yesterday by CBS.
In other words, the persona that America (except for this guy, apparently) has come to love is going to live on a farm upstate, or something. CBS and Comedy Central say that that Colbert will host "The Late Show" as himself -- a smart, boyish Sunday school teacher with a great sense of humor (and a great team of writers, who are staying with him). Simply put, he is a largely unknown quantity. CBS doesn't really know exactly what it's getting for its millions...nor do we.
I do know what we're losing, and I mourn its passing. "Stephen Colbert" understood that the only real fresh way to satirize our warped political discourse was not to look down upon it but to embrace it. That allowed him to push boundaries -- once in a while it went off the tracks, and other times his targets hated it nearly as much as we loved it. But it was absurdism for a very, very absurd time.
Sometimes incarceration is needed...but America really needs to lose the mass.
So says Rush Limbaugh -- wait, does this mean they've've cancelled "Green Acres" and "Petticoat Junction"?
More on this developing crisis later tonight.
There's a lot of things to remember about 1968, but the biggest headline in this 9-year-old's life was it that was the year that I began a lifelong love affair...with baseball. And here's the funny thing about that -- baseball was dying! That's what everybody was saying then, anyway. For one thing, it was just a decade since the famed '58 sudden death NFL title game that seemed to leapfrog football as our new national pastime (punctuated by the first Super Bowl in 1967), and that new sports world order was still a shock to many older folks.
But the more immediate problem was the infamous "Year of the Pitcher." Baseball was dying because every game seemed to be 1-0 (most famously, the All-Star game at the Houston Astrodome, in which the only run came across on a double play!) in a year in which Bob Gibson has a 1.12 ERA, Don Drysdale pitched 58 scoreless innings, and some cafone named Denny McLain won 31 games. My window to the wider world at age 9 was Mad magazine, and I still remember a satirical (duh) piece they did about a baseball game of the future that was a 31-inning (give or take) scoreless tie, in which the "news" was which players connected for foul balls. Many teams played in decaying ballparks in tough neighborhoods, none more so than the Phillies at Connie Mack Stadium at 21st and Lehigh. Crowds of less than 10,000 were frequent, while sellouts usually came once a year -- the Sunday that they gave away free bats.
Spoiler alert: Baseball didn't die in 1968, or in the years immediately after. The pitching mound was lowered, the American League added a designated hitter (boo!), and the scoring of runs resumed. Then, starting around the 1980s, something unforeseen happened. In wide world of national TV attention and prestige, baseball was still faltering (Michael Jordan, does that ring a bell?) but under the radar, baseball got cool; cable TV made local teams in big markets a valuable commodity, with 162 "shows" a year, and then came the retro ballparks of the 1990s and things got crazy. In some unlikely cities -- Cleveland, for God's sake -- it became news when a game DIDN'T sell out.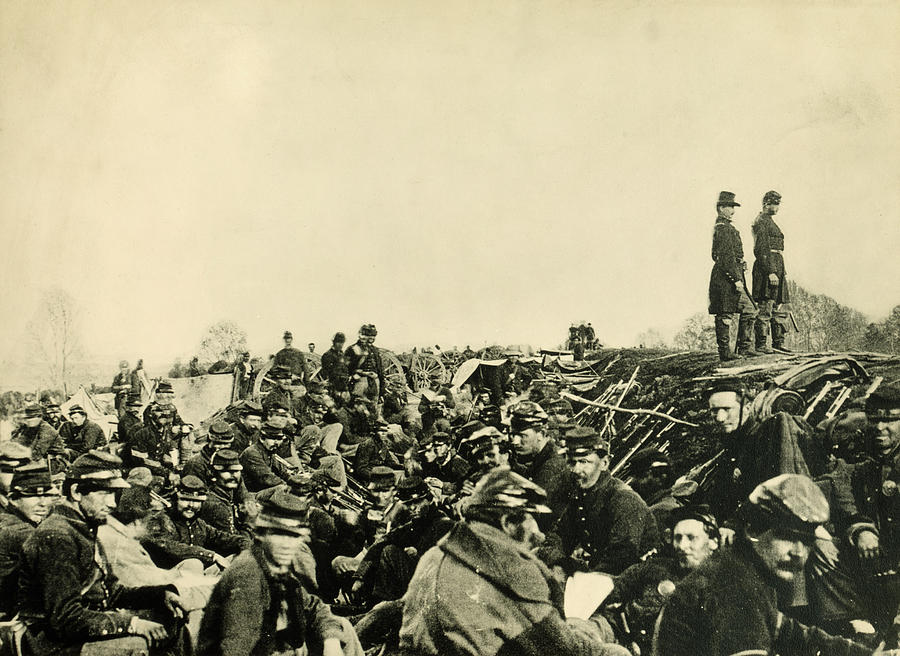 Jim DeMint, who until recently was a U.S. senator from South Carolina, and now runs the powerful-but-hopefully-not-too-powerful Heritage Foundation, doesn't think that "big government" won the Civil War:
Well the reason that the slaves were eventually freed was the Constitution, it was like the conscience of the American people. Unfortunately there were some court decisions like Dred Scott and others that defined some people as property, but the Constitution kept calling us back to 'all men are created equal and we have inalienable rights' in the minds of God. But a lot of the move to free the slaves came from the people, it did not come from the federal government. It came from a growing movement among the people, particularly people of faith, that this was wrong.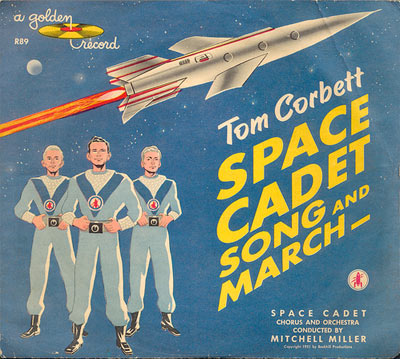 If Tom Corbett isn't a space cadet, then whoever gives him political advice must be. Now, you can argue about the rightness or wrongness of this, but no matter what your politics are, you have to agree that for most of America's history, this was a fact of life: A successful governor was one who had a knack from extracting as many dollars as possible out of Washington.
Last year, Tom Corbett had an opportunity to bring home a gigantic slab of bacon by simply following the lead of 25 other states and expanding Medicaid. Not only would it have made life better for tens of thousands of his constituents -- something that you'd think would appeal to a governor of a large state -- but more people getting more health care would create more jobs, at some of Corbett's favorite employers like the University of Pittsburgh Medical Center. Instead, he came up with a Rube Goldberg plan that insures far fewer people, taking effect a year later -- maybe because he actually thought he would "run against Obamacare" this fall, or maybe because he feared a stronger GOP primary challenger.
OK, this probably won't get Gov. Chris Christie impeached, nor should it. (Let's face it, no one looks good at these embarrassing "roasts.") On the other hand, it doesn't exactly help the argument that Christie's not a "male chauvinist pig."