Will Bunch
So it kind of got lost this week amid all the "bimbo"-eruptions, militia martyrs, and debate follies, but President Obama wrote something -- an essay calling in the nation to rethink the use of solitary confinement in prisons, here in the country with the highest incarceration rate of any developed nation. His piece appeared in The Washington Post. Here's an excerpt:
The United States is a nation of second chances, but the experience of solitary confinement too often undercuts that second chance. Those who do make it out often have trouble holding down jobs, reuniting with family and becoming productive members of society. Imagine having served your time and then being unable to hand change over to a customer or look your wife in the eye or hug your children.
As president, my most important job is to keep the American people safe. And since I took office, overall crime rates have decreased by more than 15 percent. In our criminal justice system, the punishment should fit the crime — and those who have served their time should leave prison ready to become productive members of society. How can we subject prisoners to unnecessary solitary confinement, knowing its effects, and then expect them to return to our communities as whole people? It doesn't make us safer. It's an affront to our common humanity.
Will Bunch
Philadelphia is no place for lazy desk-sitters like me to get out there and cover a presidential campaign. For the most part, the White House hopefuls don't come within a $79 Southwest fare of the mid-Atlantic region's largest city -- at least not for the kind of large, electric-flag-waving rallies that we've seen in 2015-16 for the populist candidates like the GOP's Donald Trump or Bernie Sanders on the Democratic side.
What gives? Mainly it's the calendar. Pennsylvania, which holds its presidential primary on April 26, and New Jersey, which votes on June 7, are about as far back on the primary schedule as you can get. A candidate who survives in the race that long will have plenty of time to campaign here in the spring, so why waste time in Pennsylvania or South Jersey now that they could be shaking hands in Iowa or New Hampshire? (Does anybody really know what time the Delaware primary is? Does anybody really care?)
This past fall, in reporting and writing my e-book The Bern Identity about Bernie Sanders' campaign, I looked for close-by events to save time and a few travel bucks. The closest rally was (and still is, to this day) Manassas, Va., some four, slapping-my-face-at-1 a.m.-in-the-car hours away. I also watched an undulating crowd of 15,000 folks (with 5,000 more shivering outside) cheer Sanders in Boston, but there hasn't been an arena-sized event in or around the nation's fifth-largest city -- not for Sanders or Trump or Ted Cruz or Hillary Clinton, or anybody.
Will Bunch
There was another contentious meeting last week at the Philadelphia School Reform Commission. The issue was whether to convert yet another three traditional public schools into charter schools that would be privately managed with our public tax dollars.
At one point in the meeting, the city's leading advocate for charters -- Mark Gleason of the deep-pocketed Philadelphia Schools Partnership -- had the microphone and was addressing critics who said that in racing to privatize education, we were treating our kids just like Flint, Michigan, where a government scheme to reduce costs ended up contaminating Flint's drinking water with toxic lead.
I wasn't at the meeting, but attendees recorded and transcribed Gleason's comments (which were also widely discussed on social media). This is part of what he had to say:
Will Bunch
In an election year in which primary voters in both parties seem to be racing for the torches and pitchforks -- unhappy about income inequality, or America's changing demographics, and everything in between --, the elites who've more or less run the nation for the last 240 years have come up with what they think is the ideal antidote to voter unrest.
They want one of the world's richest billionaires to throw his hat into the ring.
OK, well, maybe it's just another egomanical billionaire throwing his own hat into the ring -- but either way, is America really ready for the independent presidential campaign of New York's Mike Bloomberg?
Will Bunch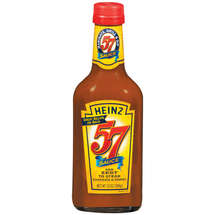 Was feeling remarkably uninspired today (if only Sarah Palin could endorse another new candidate or something!) but started a slightly half-baked post anyway...only to have it eaten by the computer. So...(bleep) it. Most people are at the store buying Wonder Bread or jugs of whole milk and all those other commodities that people only buy during a snowstorm, anyway. So let's call it a week at Attytood, and use the space below to comment on Mayor Kenney's skills as a snow remover, or the latest campaign blatherings from TrumpHillaryPalinBernieCruzKasishOMalleyWhoever. Or even something serious like the human tragedy in Flint.
I'll see you next week...PECO willing.
Will Bunch
This is something I try to avoid with all my heart and soul, but lately I've been thinking about Newt Gingrich. A lot. Basically every time I drive pass a gas station and see gas selling for $2.09 a gallon -- realizing that across the river in Jersey and elsewhere around the country it often costs even less than that.
You see, it was Gingrich who, as a 2012 presidential candidate (which feels like it was two decades ago, but anyway..), promised America that a Newt Administration would bring prices at the pump to the seemingly unthinkable level of $2.50 a gallon. Because that was what what was killing America, Gingrich insisted -- a lack of imagination and determination to exploit all the God-given crude that surely lies under our feet, and any new carbon pollution from fossil fuels be damned!
Actually, if you're willing to pretend that the science on global warming doesn't exist (as are all the 2016 Republicans running for president), there's a lot to like about cheap gasoline. For the last century, there's been a huge correlation between whether gas prices are low (the mid-20th Century, 1990s) or high (the 1970s) and the health of the American economy. Low prices at the pump mean lower costs and higher profits for most industries, while allowing middle-class families to spend more on other consumer goods.
Will Bunch
Alan Mairson and I are both writers and journalists of a certain age -- old enough now to have young voters in the house. And we share a similar fascination with what, at this point, could fairly be called The Bernie Sanders Experience. How similar? Alan launched a smart podcast called "Searching for Bernie." I wrote an e-book called "The Bern Identity: Searching for Bernie Sanders and the New American Dream." As you might imagine, we had A LOT to talk about. Do me a favor and check out the podcast!
Will Bunch
"What [Brave New World author Aldous] Huxley teaches is that in the age of advanced technology, spiritual devastation is more likely to come from an enemy with a smiling face than from one whose countenance exudes suspicion and hate. In the Huxleyan prophecy, Big Brother does not watch us, by his choice. We watch him, by ours. There is no need for wardens or gates or Ministries of Truth. When a population becomes distracted by trivia, when cultural life is redefined as a perpetual round of entertainments, when serious public conversation becomes a form of baby-talk, when, in short, a people become an audience and their public business a vaudeville act, then a nation finds itself at risk; a culture-death is a clear possibility."
-- Social and cultural critic Neil Postman in his 1985 book, Amusing Ourselves to Death: Public Discourse in the Age of Show Business.
Culture death came at approximately 4:10 p.m. Tuesday , around the moment that the New York Times breathlessly reported the official, momentous word that the former half-term quitter governor of Alaska has endorsed the serially bankrupt real-estate developer to become the 45th president of America. The actual news that Sarah Palin is endorsing Donald Trump's White House bid may be the least surprising news story of our so-far grim 2016; Palin had been certainly looking with increasing desperation on how to get back into the Big Grift ever since TLC canceled her moose-killing Alaska reality show.