You can't scare me, I'm stickin' to the Union
News blogs, sports blogs, entertainment blogs, and more from Philly.com, The Philadelphia Inquirer and the Philadelphia Daily News.
You can't scare me, I'm stickin' to the Union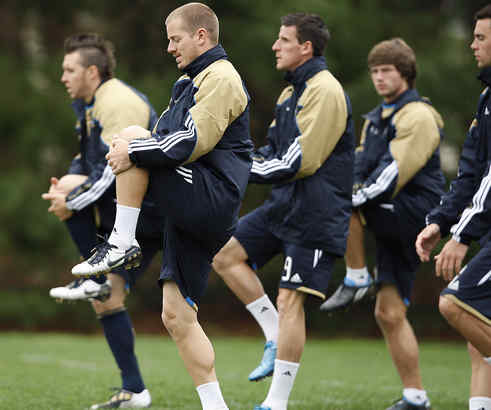 Now that America's social problems have finally been solved and the first buds are showing up on the trees, we can finally turn our attention to the thing that matters most in life, which is sports. Amd what a grand and glorious day it is -- the long-awaited regular-season debut of the Philadelphia Union, on the road to their first couple of games at the Linc and then a season of expected sellouts in their new soccer palace by the Delaware. For soccer fans here in Philadelphia, this day it is a little bit like the signing of health care reform, a moment that was literally years and years in the making. Congrats to the Sons of Ben, the finest sports phanatics in this city of fan-champions.
And a wag of the finger to the Philadelphia Eagles, who having failed to deny the supremacy of the Phillies, are now taking to knocking the Union off the back page by trading McNabb. But then I couldn't loathe that team's management any more than I do already.