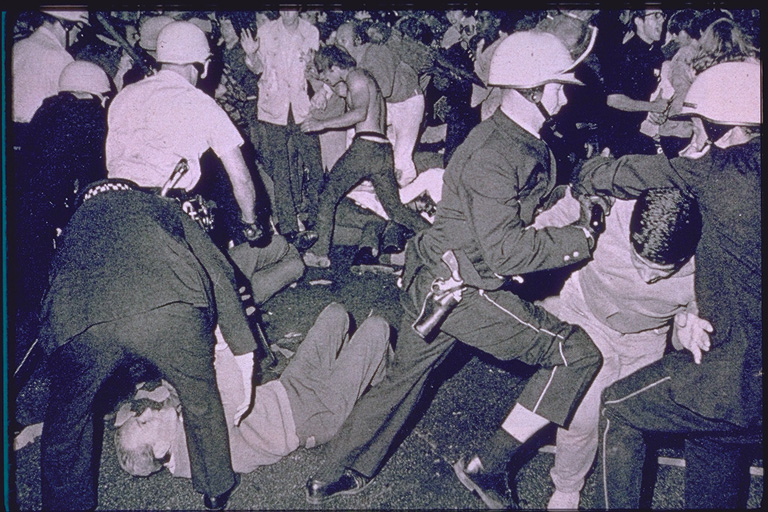 We can change the world...again?
Phoenix -- epicenter of the new war on civil liberties that's being waged in the name of curbing undocumented immigration -- is also on the short list for (and how appropriate would this be?) hosting the 2012 Republican National Convention:
After a 24-hour tour of the city, Republican National Committee Chairman Michael Steele said he was impressed with the region's growth, amenities and cleanliness –– positioning Phoenix for a run at its first presidential convention, despite being the birthplace of the modern conservative movement.
In one sense, the notion that some liberals are already talking about boycotting Arizona over its racial-profiling push would probably now make the RNC more likely to go there. But I think progressives should make it clear that -- with an $170 million payday on the line -- that smart politicians would play it safe and take the big show elsewhere. The reality is that if Arizona's backwards law isn't repealed by 2012, Chicago 1968 might look like a Sunday stroll through (post-1968) Grant Park. And the sight of Arizona cops facing off with hordes of non-violent Latinos and their friends could backfire against Republicans, just like the unrest in Chicago almost certainly cost Hubert Humphrey and the Democrats the '68 election.
So if I'm Michael Steele, Salt Lake City should be looking pretty good right now -- especially when there's no bondage clubs to distract his Young Eagle delegates.