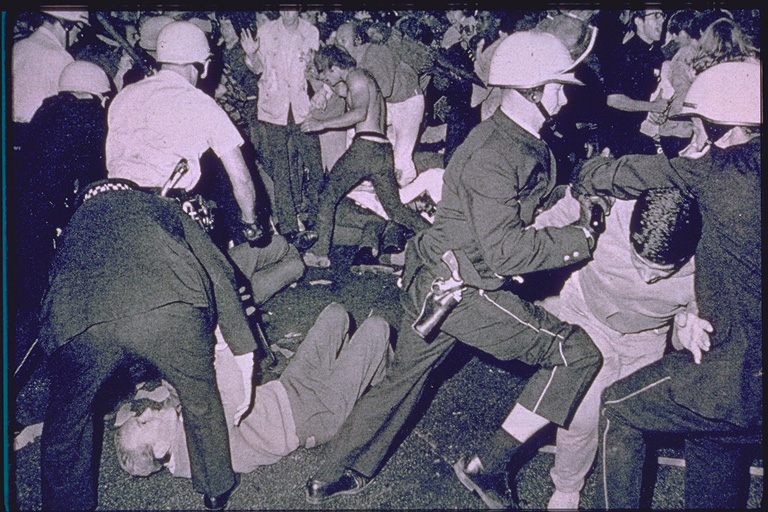 Which brings us to a new segment that we call, "I'm No Expert But That Sounds Like Baloney":
WASHINGTON (AP) — The White House abruptly announced Monday that it had scuttled plans to hold the upcoming G-8 economic summit in Chicago, and would instead host world leaders at the presidential retreat at Camp David in Maryland.
It was an unusually late location change for a large and highly scripted international summit and came with little explanation from the White House. Chicago Mayor Rahm Emanuel — the former White House chief of staff who personally lobbied President Barack Obama to hold the summit in Chicago — was informed only hours before the official announcement.
White House national security spokesman Tommy Vietor simply said that Camp David, the rustic retreat in the mountains of Maryland, was a setting that would allow for more intimate discussions among the G-8 leaders. He said security and the possibility of protests were not factors in the decision, noting that Obama would still host the NATO summit in his hometown of Chicago from May 20-21.
I'm not sure what the real reason for the last minute, oddly handled move was, but I have to think the scenes depicted at top and bottom weighed on the president's mind, especially remembering what the Chicagio 1968 riots did to the Democrats' election chances that year. (Hint: It wss not good.) Not sure if it's so much a victory for the Occupy movement as a massive overabundance of caution on Obama's part -- which is exactly what we've come to expect after three years.