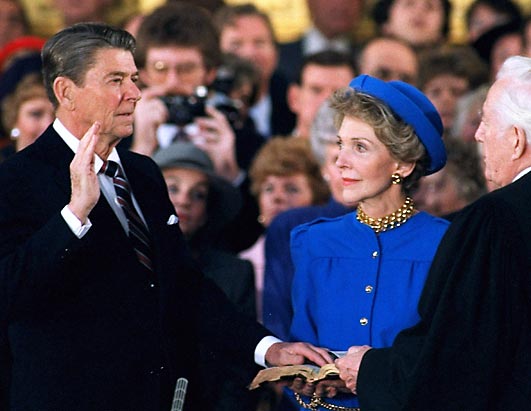 Buzzfeed Ben Smith said today that like it or not, Obama is the new Reagan:
But you can also feel the way the country's imagination is turning, and see Republican pragmatists begin to reposition themselves around it. Matthew Continetti, a talented conservative reporter-turned-polemicist, didn't hide his distaste about echoing Sullivan in the Free Beacon last week.
"We ought to face the unpleasant fact that Obama will be remembered as a president of achievement and consequence," he wrote. "It does not matter if, like I do, you think those achievements are horrible and that their consequences will be worse. Obama's reversal of the Reagan revolution is here."