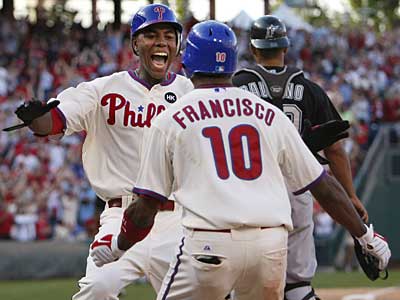 They play in the nation's 4th largest television market.
They have one of the most compelling lineups in baseball in the last generation, from a slugger in Ryan Howard who is literally producing Ruthian statistics to your classic all-around sparkplugs in Jimmy Rollins and Chase Utley to an ace pitcher from central casting -- Hollywood good looks included -- in Cole Hamels.
Most importantly, they are -- to paraphrase Utley ever so slighty -- the world freakin' champions of baseball.