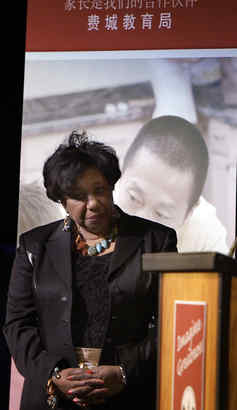 You'll be shocked, shocked to learn that the school's district's long-awaited report on racial violence against Asian students in South Philly High is a complete joke:
Giles' report did not assign blame to school officials, but it did make recommendations for change, including banning hoodies at school, providing students with an anonymous tipline to report violence, and placing sufficient cameras at South Philadelphia High School. Some of the suggested changes, such as putting more cameras in place, have already been made.
Although students and community members say there has long been violence against immigrant students, Giles was directed to only investigate the incidents of Dec. 2 and 3, he said. He termed his work "a general overview and not a specific fact-finding undertaking as to individual student culpability."