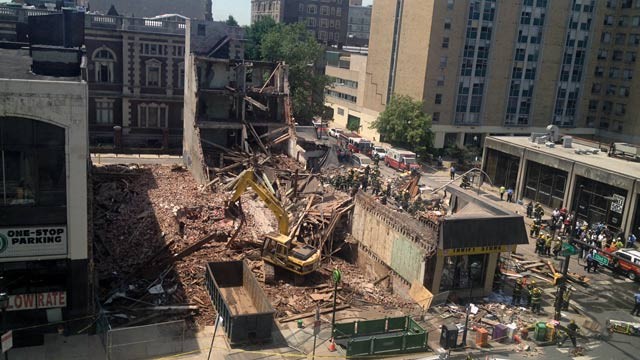 It was around rush hour on Friday that a gunman went berserk in Santa Monica, Calif. The man killed his father and his brother, set their house and fire and went out in the heavily populated coastal community with an AR-15 assault rifle and practically a warehouse of ammunition. He shot up a restaurant and a city bus, fatally gunned down a father and a daughter in their car before police finally killed the disturbed man in a shootout on a busy college campus. The man had killed six innocent people.
It was the kind of episode that once might have riveted a nation, sparked a debate not only about gun control but America's moral bearing, and made the cover of the newsmagazines back when there were several newsmagazines and people actually waited to read them. But in 2013, the episode was largely gone just like the tropical storm when folks woke up on Saturday. It was as if the mass shooting had been thrown down a memory hole -- a fitting metaphor for a time that would have made George Orwell quite proud of his abilities as a prophet, even though he would be revulsed as a citizen of the world.
To be clear. the collapse here in Philadelphia of the four-story building was no metaphor -- it was a senseless, heartbreaking tragedy that was all too real for people who were shopping for bargains in a Salvation Army thrift store one minute and trapped in a mountain of rubble the next. But the building collapse did seem to be the the epitome, at least here in Philadelphia, of a week that had the feel from start to finish of things falling apart, of the old foundations collapsing and no one sure exactly which of the many suspects is to blame -- or what, if anything, will replace them.