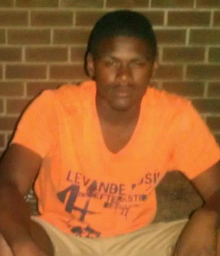 I was looking up something else the other day and stumbled across a story out of Baltimore that really shocked me. Here in Philadelphia there was better news on the crime front in 2013 as the murder rate pulled back from a recent spike, but it's been a different story down in Baltimore -- that city's homicide rate is still soaring. The police chief there, Anthory W. Batts, put a spin on the story that struck me as, well, batty:
With murders, non-fatal shootings and street robberies up in 2013, Police Commissioner Anthony W. Batts emphasized in television interviews Monday that crime affecting "everyday citizens" was moving in the right direction.
"It's not throughout the city as a whole," Batts told WBAL-TV of the violence. "It's very localized and unfortunately, it's with African American men who are involved in the drug trade and 80 to 85 percent of the victims are involved in the drug trade going back and forth."
"For everyday citizens, we are seeing those areas I mention drop. Burglaries are down, rapes are down, breaking into cars are down. All those categories are down," Batts said.
First of all, a lot of "everyday citizens" -- or, as you and I know them, "human beings" -- get caught in the crossfire when we aren't able to stop the shooting gallery that goes on in our bleakest neighborhoods. Consider this promising young life cut short, right here in Philadelphia:
Police reported no suspects or motive. But Hardy-Moore said [Quahdir] Devine (Note: pictured at top of blog post) was hanging out with friends in that area celebrating the holiday when teens began arguing and someone pulled out a gun and began firing. Devine was "an innocent bystander" who wasn't specifically targeted, Hardy-Moore said.
"All he wanted to do was play basketball and go to school," Hardy-Moore said. "He never got into any drama or trouble. He was known for laughing, smiling, telling jokes and playing basketball."
Second of all, it may seem trite to say something like "we are all God's children," but the Baltimore police chief seems to be implying that some murders or OK, or at least they shouldn't concern us too much. If that were true, we could just reduce the inner-city drug trade by sending in government-sanctioned death squads. But that's not how we roll in a civil society of the type that America is supposed to be. Even murders of people doing bad things tear apart families and neighborhoods, lead to more dangerous gunfire, and impose a irreversible death penalty on peop[e who won't get a chance to redeem themselves.
Philadelphia -- and other citiies that have seen their murder rates decline -- deserves credit for smarter, sounder policing in the most dangerous neighborhoods. We'll never eliminate murder altogether, but reducing poverty and smarter drug policies that emphasize rehabilitation should bring the rate down even lower, to the benefit of every citizen, period. Show me a police chief making lazy moral judgments on who's getting killed in his city, and I'll show you a bad police chief.