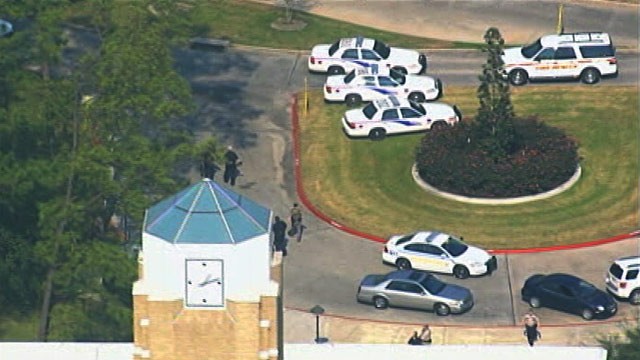 The NRA fantasy after Virginia Tech (remember that one?...seems like 30 years ago) was that the gunman who killed 33 students would have been stopped -- if only everyone on campus was carrying around guns. The reality of an armed campus is more like this:
HARRIS COUNTY -- At least three people have been shot at Lone Star Community in North Harris County, according to Precinct 4 deputy constables.
Dozens of law enforcement officers are searching for the gunman who got away. One of the places they are searching is a wooded area north of the campus.
Witnesses say two males were arguing when one of them pulled a gun and opened fire.