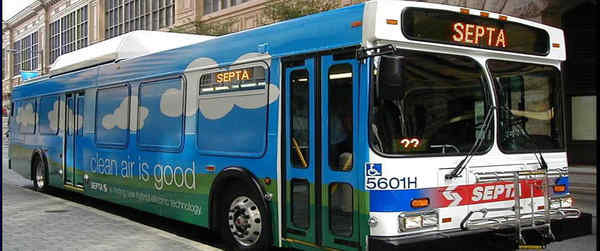 When you oppose Obama's brand of "socialism," you're also opposing lots o' jobs in Philadelphia, some of which will get you to work faster on the train or bus (or at least take a few cars out of your way in the morning). And a lot of those workers may come from the otherwise unemployed in those crime-ridden urban neighborhoods that we talk about frequently here:
Robert Lund, SEPTA's program manager for stimulus projects, said that the 5,590 new jobs will include 1,915 in construction and 875 in materials companies, such as steel fabricators.
The remaining 2,800 jobs, Lund said, will be in companies providing goods and services to the 2,790 new construction and materials workers, who will have new income to spend.
He said that when SEPTA held a networking session to connect small and large companies that would be bidding on the stimulus projects, 24 primary contractors and 62 women- and minority-owned subcontractors packed the room. "They were standing on the windowsills," Casey said happily.
SEPTA's fair-bidding process will help get young African-American men from city neighborhoods into construction jobs, said Kevin Lumpkin, a union ironworker for 28 years who now supervises Umoja Erectors LLC, a North Philadelphia structural-steel installer owned by his wife, Darlene, and Alburn H. Brown.
Good story, although I'm still trying to figure out what "Umoja Erectors" are -- I think I saw an ad for this on the late-night reruns. Also sure to drive Attytood commenters utterly bat-guano crazy: It's hard not to notice that the new branded symbol for the stimulus plan is the shape of an "O."
What a coincidence!