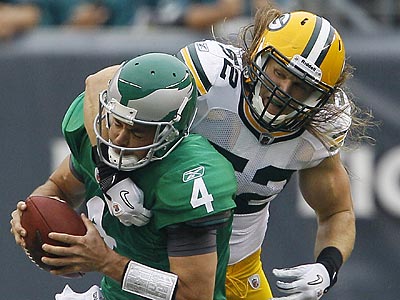 The Kevin Kolb era -- a glorious 45 minutes of Eagles' history -- is over. Maybe they can commemorate it with a special day 50 years from now.
In a related matter, do I have to start liking Michael Vick now? Because that is going to be hard to do.
UPDATE: Rich Hoffman has the sordid story of one of the more bizarre Eagles' Opening Days in recent memory. Regarding Kolb, let's hope he gets well soon from his concussion but what are to make of his poor play before the big hit?