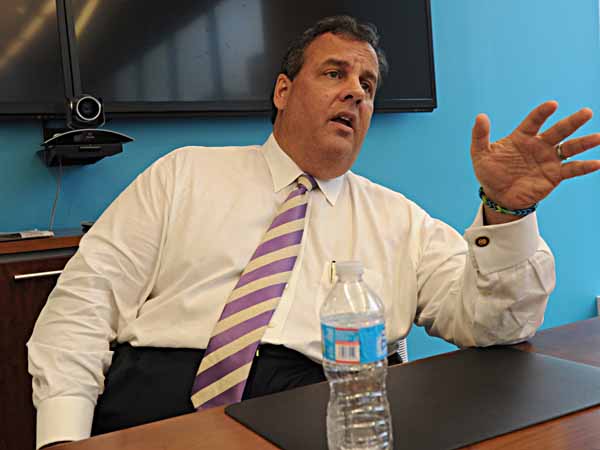 Don't believe everything you hear about Gov. Chris Christie. In fact, don't believe most of what you hear about Christie. The conventional wisdom tends to be that the incumbent won a second term as New Jersey's governor a) because of his strong presence after Superstorm Sandy and his figurative if not literal embrace of President Obama or b) he's a loud, in-your-face no-BS truth teller.
Yes, those notions helped, and I do think Christie was tough to beat -- even in a pretty blue, moderate-to-liberal state, even if his opponent had been someone like Sen. Cory Booker and not the women that Jon Stewart and "The Daily Show" labeled "Some Democrat." But the race would have been much, much closer -- and Christie's reputation as a 2016 presidential front-runner, would have been severely tarnished -- if it hadn't been for one thing: Democratic bosses (yes, they have these) tanked.
In her concession speech Tuesday night, state Sen. Barbara Buono (a.k.a. "Some Democrat") blurted out the truth, saying her campaign aides "withstood the onslaught of betrayal from our own political party." She added later about related events: "I took one for the team. The only problem, I realized too late there was no team." How did Christie get such widespread support from Democratic bosses, mayors, and others? Was it his good looks and charm? Well...I'm sure that helped, but mostly Christie won bipartisan support the old-fashioned way: He bought it.