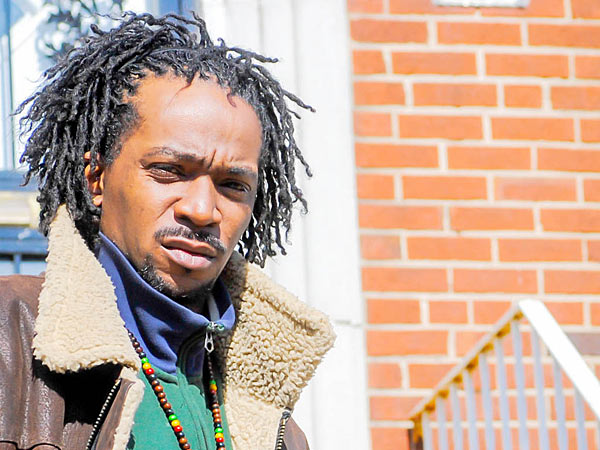 In the great minds (not really) think alike department, I wrote about the issue of income inequality today and so did the New York Times.
I wrote about the fast-food worker movement coming (finally) to Philly:
FOR the past two years, Sean Caldwell, of Mount Airy, has been struggling to support himself and raise his children on his $8-an-hour part-time salary on the maintenance crew at McDonald's at Broad and Allegheny, in North Philly.
It just hasn't been nearly enough - so he scrounges for whatever else he can.
Caldwell, 35, started a neighborhood lawn-mowing business and takes other odd jobs, such as cleaning out garages, but when he did his 2013 taxes he still saw that he'd made only $9,000. To bridge the gap, Caldwell, like many workers in the fast-food industry, received food stamps and other taxpayer-funded benefits, such as Medicaid.
This December, Caldwell saw a cable-TV news report about workers from McDonald's and other fast-food restaurants in New York City staging a one-day strike. "I was excited - I wanted to see where this thing could go, if it could gain traction," he said. "I said, 'I sure hope it comes to my city!' "
This week, Caldwell gets his wish. For the past month, scores of fast-food workers and labor organizers have been working behind the scenes to finally bring the national fast-food-workers movement - which seeks a raise to $15 an hour and the right to unionize - to Philadelphia. It's tentatively scheduled to kick off tomorrow with a job action outside McDonald's on Broad Street near Girard Avenue.
The Times went to Chattanooga and what do you know -- they found the same darned thing:
CHATTANOOGA, Tenn. — At 7 in the morning, they are already lined up — poultry plant workers, housekeepers, discount store clerks — to ask for help paying their heating bills or feeding their families.
And once Metropolitan Ministries opens at 8 a.m., these workers fill the charity's 40 chairs, with a bawling infant adding to the commotion. From pockets and handbags they pull out utility bills or rent statements and hand them over to caseworkers, who often write checks — $80, $110, $150 — to patch over gaps in meeting this month's expenses or filling the gas tank to get to work.
Just off her 10 p.m. to 6 a.m. shift, Erika McCurdy needed help last month with her electricity and heating bill, which jumped to $280 in January from the usual $120 — a result of one of the coldest winters in memory. A nurse's aide at an assisted living facility, Ms. McCurdy said there were many weeks when she couldn't make ends meet raising her 19-year-old son and 7-year-old daughter.
"There's just no way, making $9 an hour as a single parent with two children, that I can live without assistance," said Ms. McCurdy, 40, a strong-voiced, solidly built Chattanooga native.
This has been years in the making, and yet we didn't see it coming. America has been shedding manufacturing employment and adding these low-wage service jobs for several decades, but now we've reached a tipping point where these jobs that pay $8 pr $9 an hour with uncertain, limited hours are the only viable option for millions of people.
Why did manufacturing jobs pay well, and why did America have a stable and prosperous middle class for a couple of generations after World War II? There's no one answer, but part of the reason is that the workers fought for their rights. It's taking a while...but history is repeating.
Blogger's note: Apologies for today's light posting -- working on a deadline story for tomorrow.