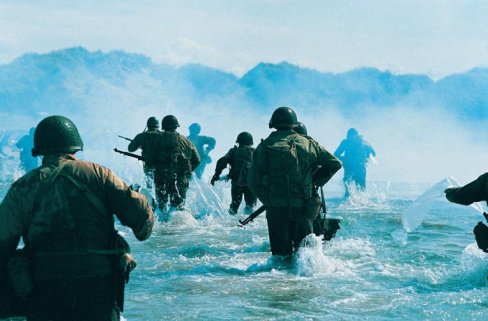 June 6 is a momentous day in American history -- we told you one reason why yesterday, and now here's another, the 64th annversary of D-Day:
Those nightmares were fueled by grisly memories. He remembers watching from the minesweeper on D-Day as soldiers hit the beaches.

"They were getting slaughtered like hell. As soon as the ramp went down, the Germans started blasting away. I saw bodies float by, some with their faces up. Occasionally, it all comes back to me. I wake up at night and see the bodies again."