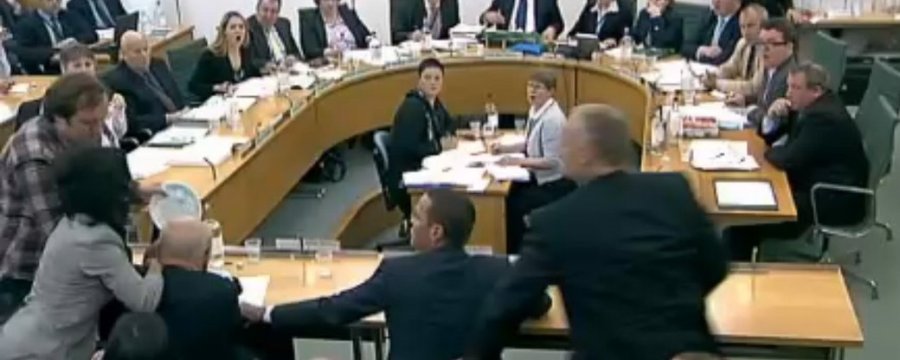 At least I think that's what's happening here, although that guy looks nothing like Shane Victorino.
I was also hoping someone had set today's Murdoch hearing to the "Benny Hill" theme music, but, alas, not yet.
Stay tuned for more content, to be served with cream on top.
UPDATE: Deadspin asks: "Is Baseball to Blame for the Pathetic State of Pie Throwing?"