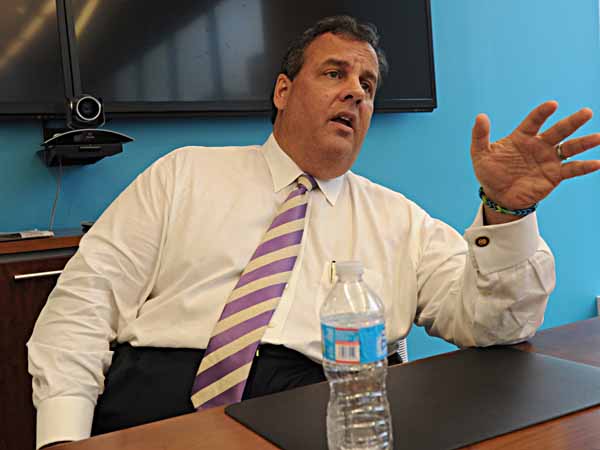 The Star-Ledger of Newark really nailed it on Chris Christie this past weekend:
The property tax burden has grown sharply on his watch. He is hostile to low-income families, raising their tax burden and sabotaging efforts to build affordable housing. He's been a catastrophe on the environment, draining $1 billion from clean energy funds and calling a cease-fire in the state's fight against climate change.
The governor's claim to have fixed the state's budget is fraudulent. New Jersey's credit rating has dropped during his term, reflecting Wall Street's judgment that he has dug the hole even deeper. He has no plan to finance transit projects and open space purchases now that he has nearly drained the dedicated funds he inherited from Gov. Jon Corzine.