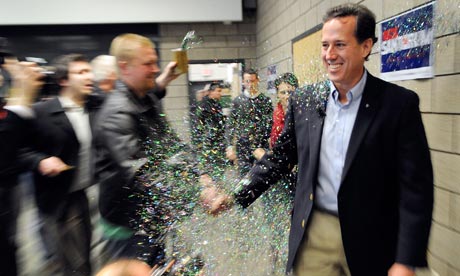 As Rick Santorum surges to the top of the GOP field, there's been a lot of talk about his ability to connect with blue-collar voters.
Well, there is one thing that the ex-Pennsylvania senator has in common with the working class: He knows what it's like to lose a job.
But there's where the similarity ends. In the four years after voters in the Keystone State unceremoniously bounced Santorum from office in a landside, the career politician earned a whopping $3.6 million, averaging close to $1 million a year over 2008, 2009 and 2010 -- despite seeming, as the New York Times' Gail Collins described him, sort of unemployed.