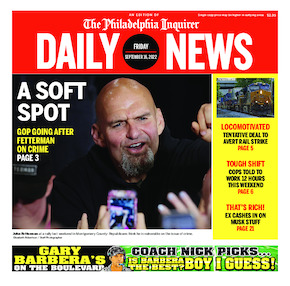 There is so much going on that is of interest to Philadelphians right now -- both serious stuff like the city's large Polish population devastated by that nation's tragegy -- and also a swarm of upbeat local sports news (not to mention the feel-good saga of the Masters)...so I was more than I little disappointed when I learned last night that the lead story in the Daily News would be this happy-talk profile of "supreme" Phillies fan, Justice Samuel Alito.
I can't even bring myself to read the story, which passes off a luxury-box kind of guy as a kind of an Everyfan -- this, a guy who probably couldn't have found the 700 Level with Mapquest. That's bad enough, but the real problem with sucking up to Alito on the front page is ignoring the real pain that he and his corporatist lackeys in the majority on the Supreme Court are bringing to those 700 Level fans.
Who cares what Alito thinks about the Phillies when we know this is what he thinks about Philly?