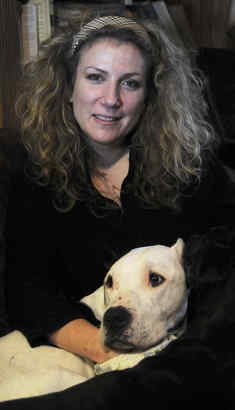 What on earth did poor Susan Finkelstein do to deserve this. Sure, the woman's scheme for, um, scoring World Series tickets was rather unconventional -- but I'm not exactly sure who she was hurting here. In return, the Bensalem police and prosecutors up in Bucks County have caused her to lose her decent job and now are showing off topless photos of her in court and depicting her as a "whore" (supposedly her words, but in a he-said-she-said between her and the cops, who knows?). For who? For what?
Meanwhile, we learned today what the Bensalem cops consider a wise investment of their time -- "racial" profiling, as long as your race is..."blonde." I guess the moral here is not to Drive While Blonde in Bensalem. Check this out:
Sgt. Richard Bugsch testified before District Judge Joseph Falcone yesterday that he contacted Finkelstein Oct. 26 after spotting her post while trolling the Web site looking for illegal activities. He found Finkelstein's posting by putting the word "blonde" in the site's search engine, he said.