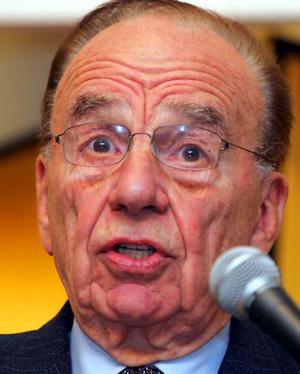 People who know more than me (OK, that's just about everyone) agree with what I said earlier this week, that the newspaper industry has become dangerously fixated on delivering the same kind of closed-loop, top-down information in ways that the public isn't really clamoring for, but exciting people by using new high-tech gizmos to do that. As noted on Valleywag:
Terminal patients often suffer colorful delusions. But none is as cruel as the fantasy Amazon.com has kindled among dying ink-stained wretches, who believe a magical electronic reading device will cure what ails magazines and newspapers.
Like, do you know who's delusional? Rupert Murdoch!