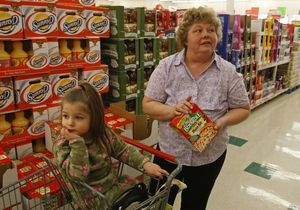 A shout-out to friend and former New York Newsday co-worker Al Lubrano, who had an excellent story about the working poor in the Philly suburbs. It pretty much speaks for itself:
"Working poor is what I am," says Walerski, who possesses a broad, smiling face and a fighter's demeanor. "There are lots of us, and we look like everyone else.

Some weeks, Walerski spends as much as $45. But overall, her precious dollars seem to buy less while her four kids are eating more.