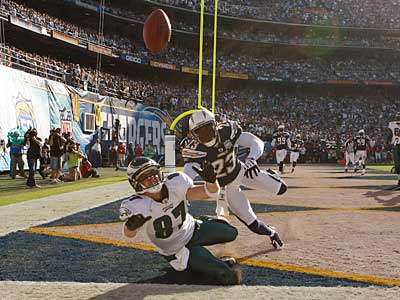 The Eagles' season is essentially ending at this very moment in a painful thumping from the Chargers that is exposing this city's football franchise as linebacker-less and increasingly defensive-back-less and more increasingly clueless, and soon to be Westbrook-less. Meanwhile, for what it matters, the 76ers' hopes of anything may have gone down with Marresse Speights' knee. The Flyers at least aren't hopeless, just maddeningly inconsistent. Phillies' pitchers and catchers report in about 90 days or so.
Until then....know any good books?
UPDATE: Nice comeback falls just short, and given the state of the NFC Least, I guess it's too early to declare their season over, after all. But the defense is still just so undermanned, and their coach is just so...underwhelming.