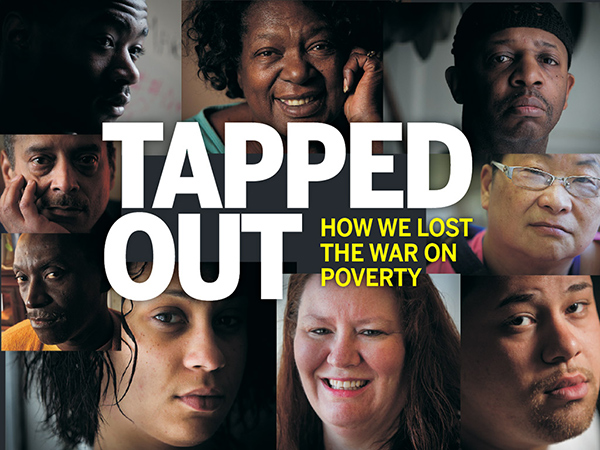 To quote the great Neil Young...shoulda been done long ago. Today the Daily News goes behind the symptoms of the things we usually write about -- things like urban crime and broke public schools -- to go deep on Philadelphia's greatest problem: Our high rate of poverty. My colleague Sandy Shea wrote the centerpiece of the package:
Reduce the number of jobs, pay less for the ones that are left, and decrease the help the government gives: You couldn't design a better set of forces to drive more and more people into poverty if you tried. Layer a brutal recession on top of this, with rising foreclosures and bankruptcies, and you end up with a country falling behind - not just in fully employed workers, but in the number of Americans who don't have enough to survive in one of the world's richest nations.
If you like, you can choose an easier way to understand poverty. It's a view favored, unfortunately, by many conservatives in Congress and elsewhere who believe that once upon a time, Americans had a strong work ethic that has since eroded into a nation of lazy spongers, indulged by an ever-growing government that provide benefits that discourage people from honest hard work. The more we give people, the more we discourage them from getting a job and pulling their weight. The jobs are there; you just have to get out there and get one.