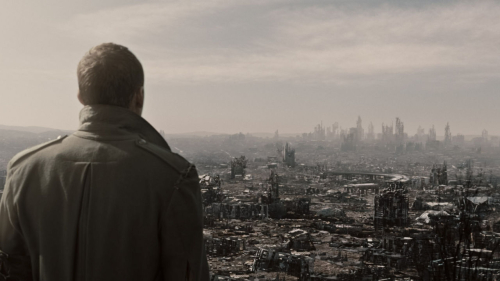 Philadelphia's supreme leader -- David L. Cohen of Comcast -- and also Mayor Nutter interrupted the post-Memorial Day sunny spring bliss today for a special announcement: Our city apparently has no future, to speak of.
OK, OK, more specifically, Cohen and Nutter announced that the plan to lure the 2024 Summer Olympics to Philly -- a plan that you probably weren't paying any attention to because frankly it seemed pretty unlikely, and that's being polite -- is now canceled before it really ever gained steam. What worried me, though, was the language they used in dropping the would-be Olympic bid, which was cryptic at best, or apocalyptic at worst:
"We've looked closely at this opportunity over the past year with the City and a number of other key stakeholders, and agree that the timing is not right for Philadelphia. We are very confident that we are on a short list of U.S. cities that can ultimately deliver an incredibly successful Games, and intend to continue down our current path towards Philadelphia one day bidding on and securing the Olympics for our city, state and region," the release quoted Cohen as saying.