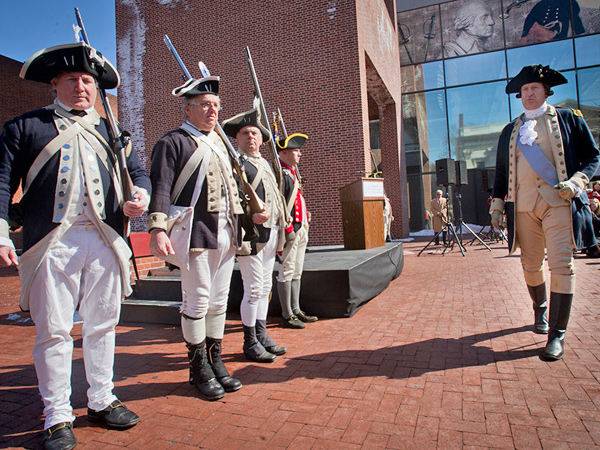 The American Prospect had an excellent story this week on "The Revolt of the Cities." It chronicled how many of the nation's largest municipalities are taking the lead in mandating a livable wage for workers,requiring sick -leave, expanding pre-K programs, or upgrading mass transit options. It's a long article -- but there's one word that does not appear at all in the text.
Can you guess what it is?
Of course you can -- it starts with "Phil" and ends with "adelphia."
In fairness, the City of Brotherly Love certainly took a small but meaningful step in the right direction on Tuesday when voters overwhelming approved a living wage for city subcontrators that will soon hit $12 an hour, a substantial raise for cleaners, baggage handlers and others at Philadelphia International Airport who were at or barely above minimum wage. But clearly we're way behind other cities -- even Pittsburgh, for God's sake! -- as a hotbox of forward-thinking policy ideas. It just goes to show there's a big gap between being a Democratic city and being a progressive city.
The good news is that Philadelphia voters have a chance to change that as soon as next year, in electing a new mayor. The bad news is the candidates who've been put out there are mostly tired cogs in the machine, and one or two of them would take the city backwards. And the tea leaves from Tuesday night's primary election don't bode particularly well for 2015.
The good news is that a couple of Democratic incumbents who are currently under indictment were ousted by challengers -- but seriously, are we going to set the bar that low? Generally, the machine delivered -- especially in the 13th Congressional District where the political bosses and trade unions brought out the vote and thus a minor upset victory to Brendan Boyle. Meanwhile, serious reform efforts made World War I--trench-warfare-style, inch-by-inch progress.
Activist Jennifer Kates wrote an illustrative piece about the difficulties that her boss -- Maria Quinones-Sanchez, the most progressive force in City Council these days -- experienced in pushing a reform slate in a part of Philadelphia where Latinos and other groups are now poorly represented. (They batted 1-for-5.) It's a reminder that putting Philadelphia on the map of progressive and innovative cities will only happen from the ground up -- and 2015 may not offer enough time.