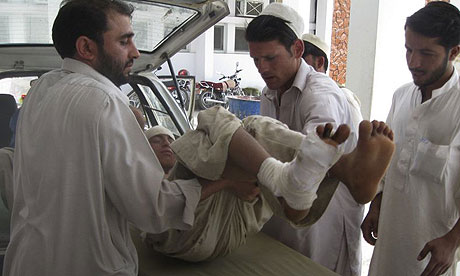 This doesn't fit on a bumper sticker or in a 30-second TV spot or the cover of People or US Weekly, so you're not going to hear a lot about this over the next 57 days. But the next time you see John McCain and his lipstick-wearing pitbull and their shtick about their push for victory in Iraq, just remember this. McCain has spent the last six years pushing a policy that is causing America to do something that should no way be happening -- and that is to lose a war, if not in the conventional sense then surely for the hearts and minds of folks we need on our side to eliminate jihadism in Central Asia.
And the much ballyhooed "surge" is a huge part of this.
This is Afghanistan.