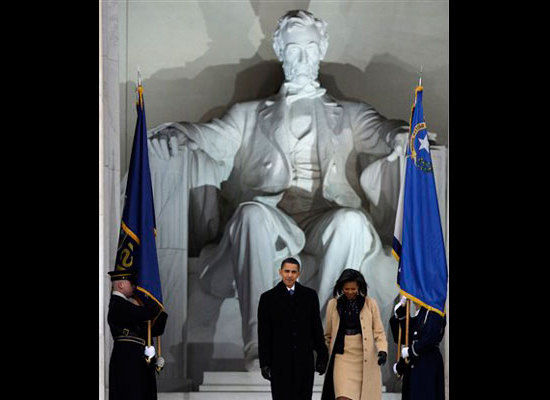 Interesting piece from Harvard's John Stauffer on Lincoln's 1861 inauguration -- you know, that one that Barack Obama and Joe Biden were echoing with their Philly-launched train jaunt. Did Lincoln start his presidency at the start with too much of a focus on compromise and governing from the center?
Why did Lincoln defend slavery so vigorously in his Inaugural Address, thus alienating abolitionists and progressives in his party?

His goal was to reach beyond partisan wrangling and national divisions for common understanding. He wanted to appease slaveholders, prevent the upper slaveholding states from joining the Confederacy, and save the Union.