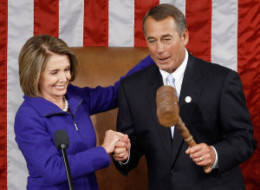 It turns out he has a giant gavel.
Interestingly, it also appears to be very tan.
Meanwhile, in the reality-based world, even cutting $100 billion from the federal budget is too much effort for Boehner and company, despite their stated mission to eliminate the $1.3 trillion deficit with no new taxes.