UPDATED: "Normal American"
UPDATED: "Normal American"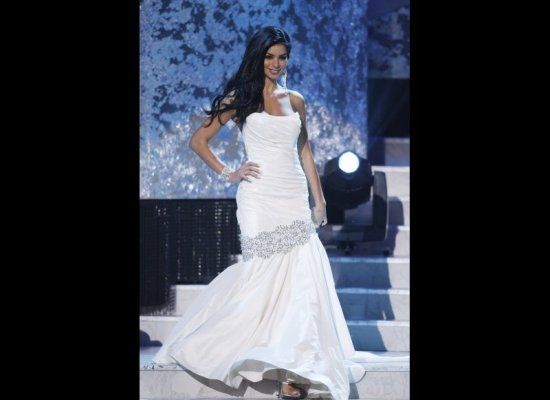 Congratulations to Rima Fakih, Miss USA 2010.
UPDATE: Of course, the crowning of Fakih becomes controversial for all the predictable reasons and a few unpredictable ones. Interesting that some are framing this as a kind of a cultural civil war between the blue-state Arab-American who espoused a liberal-sounding viewpoint (on birth control) and the red-state Oklahoman who voiced support for the Arizona immigration law. Personally, I suspect Fakih won because...well, look at her, but the verbal sniping is more proof of a nation heading toward a War Between the States II.