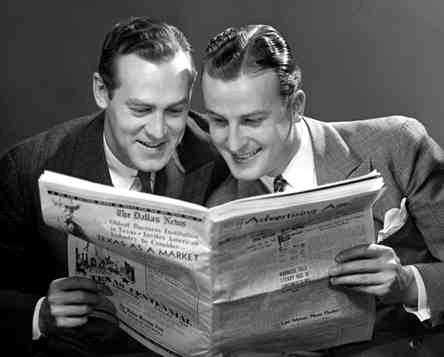 It's funny how only a crisis gets humans off their rear ends, whether it's on Wall Street or the boulevard of broken dreams where America's newspapers are printed. As bleak as things are, with major papers filing for bankruptcy or reducing or ceasing publication on a daily basis, there is also a more dynamic and even hopeful tone to the debate about how to preserve journalism.
It's a little surprising how many Americans support government subsidies to keep newspapers in business -- something that, ironical, I suspect most of the journalists who would benefit from that theoretical largess would adamantly oppose...I know that I do. Here's a new Rasmussen poll:
Thirty-seven percent (37%) of Americans favor federal government
subsidies to keep newspapers in business, according to a new Rasmussen Reports national telephone survey.