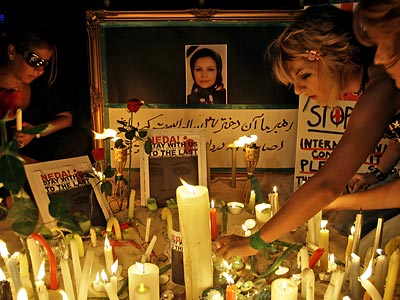 It's hard to say what is more remarkable about Neda Agha-Soltan: The simplicity of the things she wanted from her life in Tehran, or how simple it was for a thuggish, repressive society to deny them.
Neda -- whose name, most ironically, translates into English as "voice" -- wanted to sing, in a society that would not allow her to do so in public:
She studied philosophy and took underground singing lessons — women are banned from singing publicly in Iran. Her name means "voice" in Persian, and many are now calling her the voice of Iran.