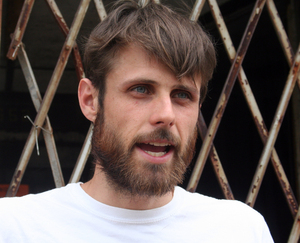 When Mayor Nutter announced late last year that he was hiring D.C. Charles Ramsey as his police commissioner, I said I would keep an open mind but I was dismayed at his treatment of anti-war protesters and his frequent clashes there over civil rights. So far, I've been mostly impressed with Ramsey -- murders have dropped slightly while he's taken a tough line on police brutality.
That said, I find the detainment of four community activists in the Francisville neighborhood to be more than a little alarming. The only thing that's clear from what's come out so far is that the four oppose police surveillance cameras. What's not clear is what laws they allegedly violated -- they ultimately were not charged with anything:
Four young residents of a North Philadelphia house who circulated petitions questioning police-surveillance cameras were rousted from their home Friday and detained 12 hours without charges while police searched their house.