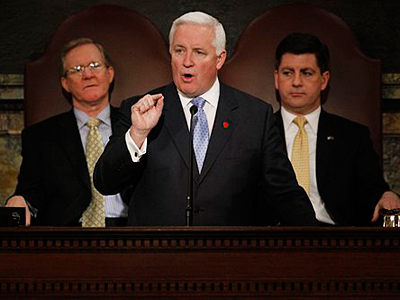 Everybody knows the three biggest lies (I believe one of them involves fracking) but who knew that Gov. Tom Corbett had his own version in his budget talk Tuesday, apparently the only time he's ventured forth from his otherwise undisclosed location.
Here's one of the three, courtesy of the ever-insightful Ben Waxman:
Corbett's budget includes a $186 million increase for the state Department of Corrections. That's an 11 percent jump, part of a long trend of skyrocketing state prison costs. Corbett attributes this trend to the personal failings of the people filling the prisons.