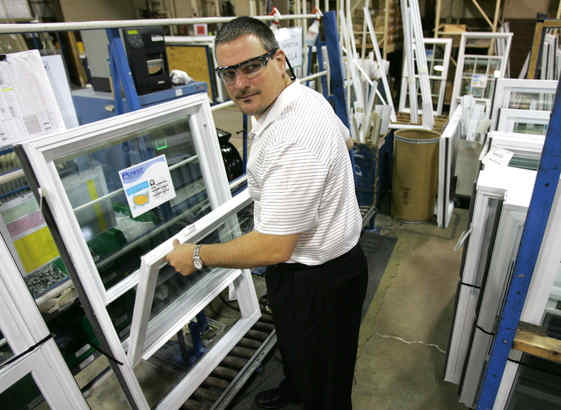 I don't think the Eagles got federal stimulus dollars to hire so many quarterbacks (although...hey, you never know) but apparently some people who (presumably) aren't married to Playboy models also are getting jobs here in Philly, thanks to the much-maligned federal spending package, including:
A factory in the city's Bridesburg section is making energy-efficient windows.
A Phoenixville distributor is supplying refrigerators and stoves.
A Center City painting contractor is putting 12 idled painters back to work.
In this case, at least, "the stimulus money is getting down to the street level," said Brian McGillin, project executive for Hunter Roberts Construction Group, a Mid-Atlantic contractor hired by PHA to rehab properties.
"We're seeing it," he said of the hotly argued trickle-down effect. "It's not conjecture or guessing."
There's always room for improvement in a government program so large -- $787 billion -- and that, out of necessity, was done in relative haste, but was every passing day it's clear that the biggest problems with the stimulus were that it should have been even bigger and even hastier.