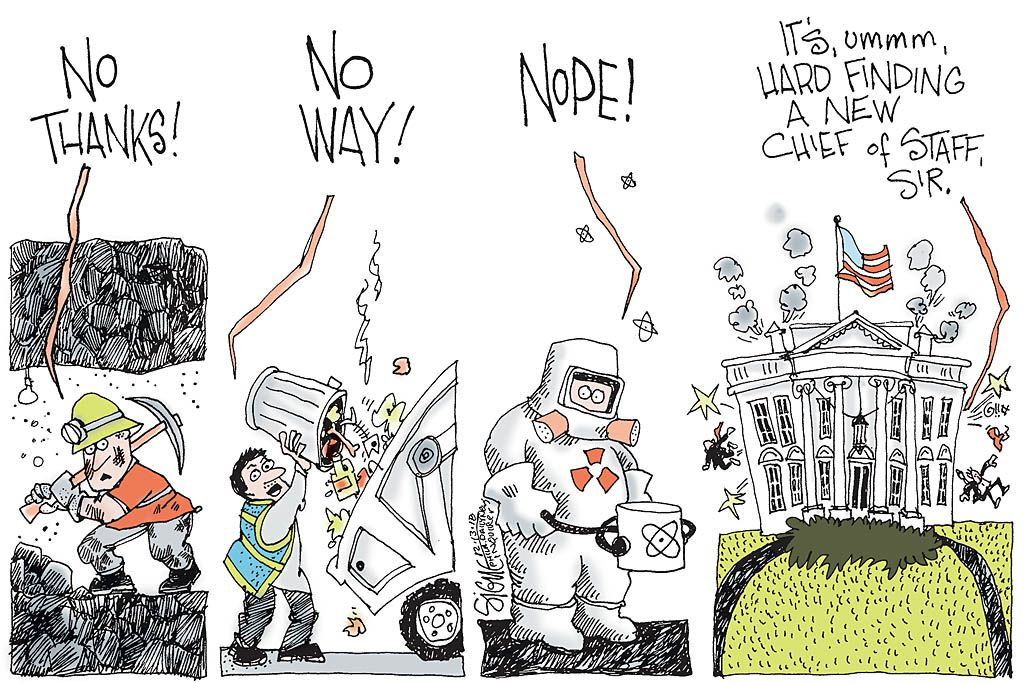 For me -- and I think for a lot of people -- the moment that "sanity" left the building in American discourse came in late 2002 and early 2003, when it became clear that Dick Cheney, George W. Bush, Paul Halfwits, and their minions were dead set on invading Iraq. This was a country that had nothing to do with supposed issue at hand --the 9/11 attacks or any ongoing terror threat from al-Qaeda -- and, weakened by years of sanctions, an allied no-fly zones, etc., posed no credible security threat to the United States. And so the idea of a U.S.-initiated war with Iraq struck me as so -- and I cannot think of a better word -- "insane" that for months I waited for the forces of reason, such as influential journalists, foreign policy experts, and rational members of Congress, to rise up and swat down such a bad and dangerous idea. In fact, it struck me, foolishly, at the time that an Iraq war debate -- such as it was in that winter of American-flag lapel pins -- would validate the very reason that I and so many others in my generation went into journalism in the late 1970s and the early 1980s, in aftermath of Vietnam, civil rights but especially Watergate, when it was dogged reporting and the uncovering of facts that proved that an American government had gone way off that tracks. Surely that would happen again in 2002-03.
When that didn't happen -- and when so many of the nation's best-known journalists not only failed to expose the lies surrounding the invasion of Iraq but enabled them -- it radicalized me, and radicalized my ideas about journalists and our responsibilities in a free but fragile society. And I was far from the only one worried about the loss of reason, or rationality, or sanity, in American policy. Increasingly, a new majority of American voters were energized and angered not just by the senselessness of U.S. actions in Iraq, but by a government that was largely alone among our allies in ignoring the well-established science on manmade global warming, or the lack of sanity in the military's "don't ask, don't tell" policies toward homosexuals. Indeed, the idea of a "Rally to Restore Sanity" on Oct. 20, 2010, seemed a tad late; not only is the push to restore sanity in America roughly seven years old, but the entire thrust of the U.S. elections in 2006 and especially 2008 was all about electing folks who at least paid lip service to policies that would be rational and "sane."
That's why I thought Iraq and its central role in American insanity was in many ways that dog that did not bark in Stewart and Stephen Colbert's big rally on Saturday. Watching it play out on TV, it felt like the two comedians and the 200,000 strong who gathered in their names had drifted so far from the original roots of the "sanity movement" in American politics that the ultimate message -- that the only answers lie in toning things down a notch and in looking for a brand of moderation that finds equal fault with vaguely defined "extremism" on either side -- was a perhaps unintended 180-degree U-turn.